Taking our Artefacts Project home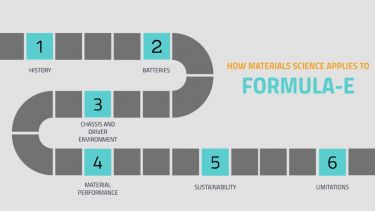 For a number of years now, our second year students have been undertaking a research project which we call the Artefacts Project during the latter part of their second semester, where an artefact is an object made by a human being. 
In this project, supported by the Worshipful Company of Tin Plate Workers alias Wire Workers of the City of London, the year is divided into groups and each given two versions of an everyday object to reverse engineer so that they can determine what materials have been used, how the product has been manufactured and why there are cost differences.
It is up to each team to decide what aspect of the product they choose to focus on, whether that's the differences between the quality and performance of the materials, the life cycle assessment, efficiency savings that could be made or even just the brand and advertisement. 
In previous years, students have investigated toasters, kettles and the difference between male and female razor blades! However, this year, because of the outbreak of Coronavirus, the brief for the project had to be changed quite a bit. 
The year was broken up into groups spanning ten different time zones across the globe. Each team was asked to research their own choice of artefact agreed by all team members and approved by the academic lead. They considered their object from two perspectives. Firstly, how the development of the artefact had been shaped by the materials it used, and secondly, what limitations and challenges may exist for the future of the artefact due to the materials used.
Once the research was complete, each group was asked to produce a 4 page scientific report, and present their findings in 10 minutes using their choice of presentation medium.
As we expected, our students rose to the challenge and submitted some highly informative and on occasion, entertaining presentations, covering subjects as diverse as mobile phones and laptops to electric bikes and high performance sailing dinghies. 
In terms of presenting their research, one group developed a complete website on solar cells while another created an interactive quiz based on the TV show Who Wants to be a Millionaire?
We are also very grateful to the Worshipful company for their sponsorship of the competition again this year. As well as providing a prize of £1100 to the winning teams, members of the Worshipful Company play an active role in setting the brief for the project, assessing the entries and providing feedback. 
Bev Page from the livery company said "The success of this year's Artefact project clearly demonstrates what can be achieved by some lateral thinking when faced with severe adversity. The staff and students of the Department should all be congratulated on a job well done. Although not all can be winners, all the student groups involved should be very proud of their achievements as every single presentation was extremely well executed, particularly considering the problems of working across different time zones. "
"The artefacts project has allowed us to learn to communicate in a whole new way. We have learnt how to research, collate, and present as one team whilst being on other sides of the country. We have also been able to see where materials science applies to industry and how important it is to technological advances- applying what we have learnt to real world advances. It proves that online learning doesn't have to just be online lectures."

Michka, 2nd Year Materials Science and Engineering Student

Michka's group won best presentation on how materials have influenced formula E racing cars.
Dr Julian Dean, Lecturer in the Department of Materials Science and Engineering, and organiser of the Artefacts Project added, "It's not quite the same as getting everyone into the lab using a variety of analysis techniques to investigate the materials used in everyday objects, but we've been really impressed by how our students have adapted and embraced this different, yet equally challenging project and worked together, albeit remotely, to deliver complete project reports."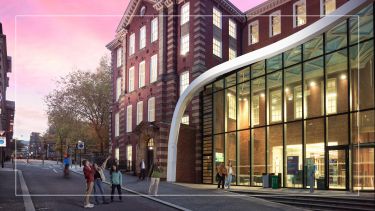 Visit us
Discover what sets Sheffield apart at our undergraduate open days on the Saturday 21 October or Saturday 18 November.