Dr Alice Pyne
MSci, MRes, EngD
Department of Materials Science and Engineering
Senior Lecturer in Soft Matter & Polymers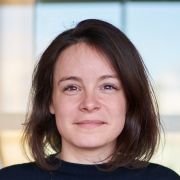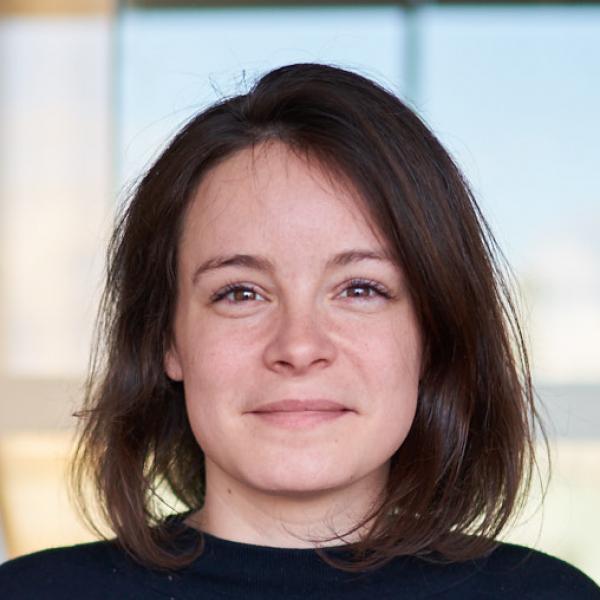 a.l.pyne@sheffield.ac.uk
+44 114 222 5969
Sir Robert Hadfield Building
Full contact details
Dr Alice Pyne
Department of Materials Science and Engineering
Sir Robert Hadfield Building
Mappin Street
Sheffield
S1 3JD

Profile

Alice is a Senior Lecturer in Polymers & Soft Matter and head of the Henry Royce Nanocharacterisation laboratory. Her research focusses on developing high-resolution Atomic Force Microscopy (AFM) imaging methods for structural characterisation of biomolecules in solution. She has pioneered single-molecule imaging studies of the DNA double helix, including unique time-resolved imaging at the atomic scale, showing DNA molecules twisting and "dancing" in ways that had not previously been imaged. Alice has a keen interest in bioimage analysis, and has developed an automated image analysis pipeline, TopoStats, that combines AFM image correction, molecule identification, and tracing into a single tool.

Prior to moving to Sheffield, Alice completed an EngD in Biophysics at the London Centre for Nanotechnology, UCL and was awarded two postdoctoral fellowships during which she established a track record in high resolution biomolecular AFM.
Qualifications

EngD Biophysics, University College London & the National Physical Laboratory, High Resolution Atomic Force Microscopy of Functional Biological Molecules (2015)
MRes (Hons) Distinction, UCL, Molecular Modelling and Materials Science (2011)
MSci (Hons) Physics, University of Bristol (2009)
Research interests

Alice's current projects combine high-resolution AFM and cutting-edge bioimage analysis to determine how structural and conformational heterogeneity in individual DNA molecules affects fundamental biological processes.
Publications

Journal articles

Chapters

Conference proceedings papers

Software / Code

Datasets

Other

Preprints
Research group

PhD Students:

Daniel Rollins (AFM analysis of supercoiled DNA interactions)
Mingxue Du (TopoStats: Automating AFM analysis of DNA & protein interactions)
Libby Holmes (Complex DNA structures in cancer)
Max Gamil (Deep probabilistic models for analysing complex DNA structures)

PhD Students (UCL):

Kavit Main (Single molecule insights into DNA-Topoiomerase interactions) 
Teaching activities

BIE103 (Introduction to Bioengineering)
MAT360 (Research skills)
MAT408 (Bioimaging)
MEC438 (Preparation for Practice)
Professional activities and memberships

Professional Activities:

British Biophysical Society committee member
Royal Microscopical Society Data Analysis in Imaging committee member
Wiley Biopolymers editorial board member
Co-director of the INSIGNEO biomedical imaging pillar
Head of the Henry Royce Nanocharacterisation Laboratory
Co-organiser of the international Royal Microscopical Society  'SPM and AFM' conference series
Co-organiser of the first international Royal Microscopical Society 'AFM data analysis' conference

Awards:

Young Investigator Award - DNA, UK Nucleic Acids Forum 2019
Journal of Molecular Recognition Award 2014
National Physical Laboratory's Raleigh Prize 2013