Dr Günter Möbus
Dipl.Phys. Dr.rer.nat. (PhD)
Department of Materials Science and Engineering
Director, MSc course Nanomaterials for Nanoengineering
Head of Nanotomography and Nanomaterials Group
Reader in Electron Microscopy and Materials Science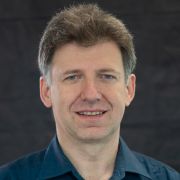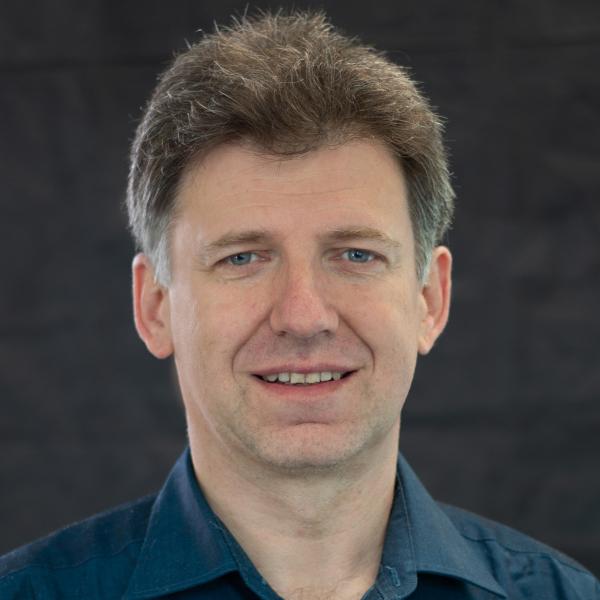 g.moebus@sheffield.ac.uk
+44 114 222 5512
Sir Robert Hadfield Building
Full contact details
Dr Günter Möbus
Department of Materials Science and Engineering
Sir Robert Hadfield Building
Mappin Street
Sheffield
S1 3JD

Profile

Günter Möbus joined the Department in Oct 2002. He graduated at Stuttgart University in Germany before moving for his PhD and postdoctoral years to the Max-Planck-Institut for Metals Research in Stuttgart. In 1998 he was awarded an EPSRC Advanced Fellowship, held first at Oxford University, and then at Sheffield University until 2003.
Research interests

Core research develops from the advancement of methods of Characterisation, Patterning and Irradiation of Materials on the Nanoscale (Nanometrology & Nanomanipulation). These methods are applied in collaboration with research groups spanning fields in optical, energy, catalytical and biomedical materials sectors.

Particular materials examinations include oxide nanoparticles, nanoscale hydroxyapatite, metallic nanostructures with special plasmonic properties, porous alumina and related nanocomposites, piezo-actuation materials, metallic multi-layers, and multi-component oxide glasses, including those for radionuclide immobilisation.

Recent priority research topics include:

Developments in Nano-Tomography for 3D reconstruction of nanoparticles, nanophases and for 3D chemical mapping of composites.
Atomistic structure of nanoparticles, their surface structures and structural dynamics related to catalytic activity, as well as particle-coalescence, using quantitative high- resolution electron microscopy (HREM) and in-situ TEM.
Study of structure and chemistry of glasses and ceramics, including radiation-induced fluidity, local determination of coordination and oxidation states of cations, coordination of borate units, and precipitation in oxide glasses (e.g. alkali-borosilicates, zinc-borosilicate).
Electron and ion beam interactions with materials, including irradiation for patterning of surfaces for nanotechnology applications.
New method of porous-alumina-masked ion implantation into substrates for optical and magnetic nanodot patterning.

Key projects (since 2008):

RCUK Basic Technology Project and Translation Award on "Nanorobotics" (Multi-dimensional imaging & manipulation on the nanoscale): www.nanomanipulation.org; www.nanoLAB.org.uk.
EU-FP7 project IMCOSS (Collaboration with Sheffield-Dentistry)
TSB project Nano4Med (Collaboration with Sheffield-Dentistry, Nottingham, and S&N).
P.I, EPSRC project on nanostructure fabrication by ion implantation (collaboration with U Surrey)
P.I.,EPSRC project on ceria nanoparticle architectures (collaboration with U Cranfield and U Bath)
Publications

Journal articles

Chapters

Conference proceedings papers

Patents
Research group

Details on group members, full list of publications, available PhD project topics, and useful links can be found on the group webpage.
Professional activities and memberships

Royal Microscopical Society (RMS) EM Committee
Member IOP, RMS, EMS, MRS, DPG
Organiser of IoP-EMAG2009 conference, and RMS TEM&TOM series of workshops
Invited Speaker at over 25 international conferences & events and multiple symposium organiser e.g. EMC-2012, Microscience 2008, 2010, 2014.