Dr Kathy Christofidou
PhD, MEng, MBA
Department of Materials Science and Engineering
Senior Lecturer in Metallurgy & Royce Technology Platform Lead (Materials Discovery & Prototyping)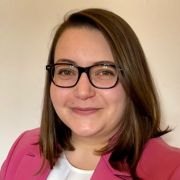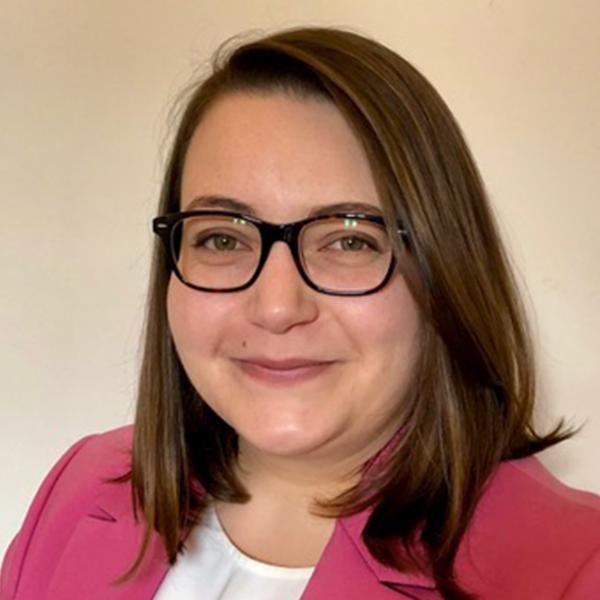 k.christofidou@sheffield.ac.uk
Sir Robert Hadfield Building
Full contact details
Dr Kathy Christofidou
Department of Materials Science and Engineering
Sir Robert Hadfield Building
Mappin Street
Sheffield
S1 3JD

Profile

Katerina (Kathy) Christofidou joined the department in 2019, and is now a Senior Lecturer in Metallurgy. She is currently the departmental UCAS admissions tutor and leads the "Materials Discovery and Prototyping" technology platform for the Royce Institute. 

Prior to this, she held roles at the University of Cambridge, as part of the Rolls-Royce University Technology Centre, and the University of Manchester, where she also worked in close collaboration with the Henry Royce Institute.

She holds a PhD in Metallurgy from the University of Cambridge and an MEng in Aerospace Materials Engineering from Imperial College London.

Kathy's research focuses on bridging high performance alloy design and advanced manufacturing following two key strands; a) accelerated. digitalised methods of alloy development with emphasis on manufacturing performance and b) advanced diffraction methods for non-destructive alloy evaluation applied to high performance components. 

As part of her collaboration with Rolls-Royce PLC, she has developed new polycrystalline Ni-based superalloys for turbine disc applications, as well as exploring strategies for the design of high-temperature materials amenable to laser-based additive layer manufacturing. Her work in this area was recognised with the 2022 IOM3 Grünfeld Award and Medal highlighting her contributions and impact to industry. 

In addition, a major area of her research interests is that of high entropy alloys and the possibilities that these materials offer for expanding our understanding of physical metallurgy beyond a single base element and the associated thermodynamic principles governing this behaviour.
Research interests

High performance structural metallics including Ni and Co-based superalloys, High Entropy Alloys/Multi-principal element alloys, Cu-based alloys
Additive Manufacturing
Alloy design and microstructure engineering
Advanced Diffraction Techniques 
Digital Metallurgy and High throughput testing methodologies
Publications

Journal articles

Preprints
Professional activities and memberships

Member of the IoM3 Materials Chemistry Committee
Member of the TMS High Temperature Alloys Committee
Recipient of funding allocation from the Women in Engineering Visitor Funding Scheme at the University of New South Wales, Sydney, Australia
2019 Materials travel award