Dr Vanessa Hearnden
Department of Materials Science and Engineering
Senior Lecturer in Biomaterials and Tissue Engineering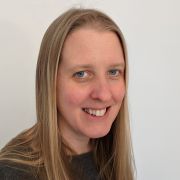 Profile

Vanessa Hearnden joined the Department of Materials Science and Engineering in 2015 as Lecturer in Biomaterials and Tissue Engineering.

Vanessa's undergraduate degree was in Biomedical Science; she then obtained her PhD in Tissue Engineering from the University of Sheffield in 2011

Dr Hearnden previously worked as a post doc in the Medical School and School of Clinical Dentistry, gaining experience of both lab-based studies and clinical research.
Research interests

Dr Hearnden's research focuses on tissue engineering as a tool to both understand the fundamentals of disease processes and to develop novel diagnostic and treatment strategies. With expertise in primary cell biology and three-dimensional cell biology Dr Hearnden's work focuses on developing regenerative medicine strategies to improve soft tissue wound healing.

Adipose derived therapies for soft tissue wound healing

Adipose tissues contain a rich source of stem cells, regenerative progenitor cells and stimulatory proteins. The use of adipose-derived therapies in plastic surgery has grown in popularity in recent years which has demonstrated its safety and use in a range of applications, however, a basic science understanding of these therapies is currently lacking. Dr Hearnden's research group are working with human adipose tissue and its components to understand the role fat can play in soft tissue wound healing.

Current projects:

Preventing skin contraction in adult and paediatric burns patients using autologous fat. (Funded by Sheffield Hospitals Charity)
Fat for scars: How does adipose tissue reduce skin stiffness? (Funded by EPSRC)
Adipose therapies for angiogenesis in soft tissue wound healing. (Funded by CONACyT and the University of Sheffield)

Three dimensional in vitro models of oral cancer

Dr Hearnden, along with colleagues in the School of Clinical Dentistry, developed a series of tissue-engineered models ranging from healthy oral epithelium to precancerous dysplastic lesions and invasive squamous cell carcinoma. These three dimensional in vitro models provide a valuable tool for studying many aspects of oral biology including cancer, infection and soft tissue disease.

Current projects:

Characterisation of the factors that underpin the success of emergent group A Streptococcus variants using novel human tonsil infection models. (Funded by Wellcome Trust - PI Dr Claire Turner)
Tissue engineering for the treatment of medicines related osteonecrosis of the jaw (MRONJ). (Funded by EPSRC)

Novel diagnostic technologies for oral cancers

Quick, non-invasive and accurate diagnosis of suspicious oral lesions is a key priority in oral medicine. Vanessa has worked on a number of projects which focus on developing new technologies to address this need, including a multi-centre international study investigating a novel microfluidic device which could produce fast diagnoses of potentially malignant oral lesions.
Publications

Journal articles

Chapters

Conference proceedings papers
Teaching activities

Dr Hearnden is Course Director for the MEng Biomaterials Science and Engineering degree and teaches on the following degree courses:

BEng and MEng Bioengineering
BEng and MEng Biomaterials Science and Engineering
MSc Biomaterials and Regenerative Medicine

She teaches on modules including: "Tissue structure and function", "The Biology and Chemistry of Living Systems" and "Tissue Engineering Approaches to Failure in Living Systems". Dr Hearnden also delivers sessions in which students develop transferable skills such as scientific writing, statistics and ethical decision making. Dr Hearnden is a personal tutor for Bioengineering students in all years.
Professional activities and memberships

Chair of the White Rose Biomaterials and Tissue Engineering Group (BiTEG) and on the committee for the Tissue and Cell Engineering Society (TCES)