Mark McIntosh
Department of Materials Science and Engineering
Technical Engineering Team Leader for Electronics and Electrical Services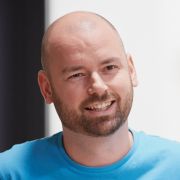 m.mcintosh@sheffield.ac.uk
+44 114 222 6007
Sir Robert Hadfield Building
Full contact details
Mark McIntosh
Department of Materials Science and Engineering
Sir Robert Hadfield Building
Mappin Street
Sheffield
S1 3JD

Profile

After working plenty of odd-jobs in my youth I began an advanced modern apprenticeship as an Electrical Engineering Technician at STFC Rutherford Appleton Laboratory in 2001. After completing a 4-year apprenticeship I moved to Sheffield in 2005. I spent some time working in the construction and steel industries and found my way to the University in November 2006.

In 2007 I began working as an Electrical, Electronics and IT technician in The Department of Chemical and Biological Engineering. I stayed with CBE for 11 years before I was offered the role of Technical Engineering Team Leader with The Department of Materials Science and Engineering.

Our team provides departmental support electrical, electronic, IT and vacuum systems. We also provide support for anything else that might be thrown our way by a department steeped in research.

I have been working in the electrical field since 2001 yet working for a department such as this continually delivers new challenges to overcome and technical demands to be met.