A career in Materials Science and Engineering can take many forms, and can take you into whatever area you want, in whatever part of the world you want to work.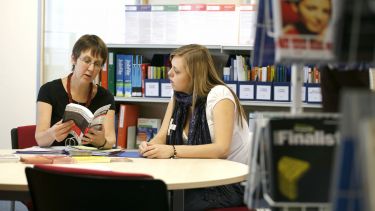 Why choose a career in materials science?
Growing demand
246,500 people will be needed to meet the expansion demand in the UK engineering sector by 2024.
79,000 engineering-related roles to arise per year.
Starting salary
STEM (Science, Technology, Engineering, Maths) professionals earn a higher mean salary compared to all employees.
At £25,607, the mean starting salary of engineering and technology graduates was 18% higher than the average for graduates overall.
Industry development
Engineering generated 23% (£1.23 trillion) of the UK's total turnover.
The materials industry has an annual turnover of £200bn, contributing at least 15% of the UK's GDP.
Download our Careers and Employability brochure.
Take control of your career
Your achievements and experiences, as well as your course, help you to discover more about yourself and can prepare you for a successful career anywhere in the world. You'll gain a strong set of transferable skills, including:
analytical and problem-solving skills
time management, planning and organisation
research and report writing
team working and communication skills
numerical skills
There's a vast array of opportunities available to you here at Sheffield, and not just in the lab or lecture theatre:
#WeAreInternational
If you're an international student, the Careers Service offers a variety of resources and support to help in your career planning, whether it be in the UK or internationally.
Interested in working in the UK after you graduate? Graduate jobs in the UK
Are you interested in working outside the UK after you graduate? Graduate jobs outside the UK
Keep up-to-date with news and key vacancies. International student blog
Where are our graduates now?
Upon completing your degree, you'll be equipped with the skills to succeed in a variety of jobs in:
Manufacturing
Oil and gas
Aerospace
Nuclear industry
Armed forces
Teaching and research
Nanotechnology
Biomaterials
Development of sustainable materials
---
Working through the Atkins graduate scheme, you get to experience a huge variety of work; graduates tend to spend around 3 to 12 months on a particular project before changing to another. Working for a very large company means there are always a lot of opportunities to move around the UK, increase your personal and technical development, and meet lots of people.

Holly Humphries - Assistant Engineer, Atkins

MEng Materials Science and Engineering graduate 2012
---
While most graduates from Sheffield go to jobs where they use their Materials Science and Engineering knowledge and skills, some use the degree to follow a career path in other directions such as in the financial and legal sector, where the transferable skills are also valued.
Graduate destinations

Atkins
Airbus
Ametek
Marconi
British Gas
British Telecom
Rolls-Royce
Pirelli Corus
ICL
Philips
Composites
Revolution
TWI
Barclays Bank
Start researching and planning your career whilst still at university to avoid stress, and be better equipped to achieve your goals. Make the most of the opportunities outside university that complement your academic CV. Work and industrial placements can make a huge difference to your employability.

Richard Senior - Patent Attorney, Withers and Rogers

MEng Biomaterial Science and Tissue Engineering graduate 2009* forerunner of MEng Materials Science and Engineering (Biomaterials)