There is a dedicated scholarship for statistics students at the University of Sheffield, to help eligible students fund their studies.
Jayne Fountain Scholarship sponsored by Parexel
The highly prestigious Jayne Fountain Scholarship sponsored by Parexel is open to UK students applying for the Statistics with Medical Applications MSc or Statistics MSc. The scholarship is worth £20,000, to cover the cost of course tuition fees and make a contribution to living costs.
The scholarship was established in honour of Jayne Fountain, a statistician who worked in Sheffield for Parexel, one of the largest clinical research organisations. The company supports the development of innovative new ideas by providing services to the life sciences and biopharmaceutical industries. Their work spans from decentralised clinical trials to regulatory consulting services to leveraging real world insights.
How to apply
You will be invited to apply for the Jayne Fountain Scholarship if you receive an offer for either Statistics with Medical Applications MSc or Statistics MSc, plan to study full-time, will be paying UK fees and do not already have a scholarship.
The invitation will ask you to submit a short personal statement in support of your scholarship application and will include more information about the selection process.
A requirement of the scholarship is that the student undertakes a MSc dissertation project proposed by Parexel.
Please use our postgraduate online application system to submit your MSc application.
Postgraduate Online Application Form
---
Scholarship stories
Megan Potter
Megan Potter undertook a BSc in Mathematics at the University of Sheffield. For her MSc dissertation she will be undertaking a research project supervised by Dr Munya Dimairo examining futility stopping criteria for clinical trials through a retrospective analysis of a clinical trial.
She said: "It is an honour to be awarded the Jayne Fountain scholarship because it is in honour of someone I aspire to follow. I am very proud to be offered this opportunity from such a prestigious company and I look forward to working on my dissertation.
"My goal is to become a statistician as I am passionate about clinical trials and enjoy working with health data. Undertaking the MSc in Statistics with Medical Applications is the first step towards meeting this ambition."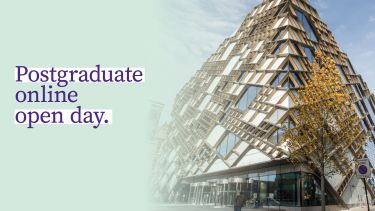 Postgraduate online open day
Book your place at our online open day on Wednesday 26 April to find out more about postgraduate taught study at the University of Sheffield.