Sheffield mathematicians recognised for commitment to gender equality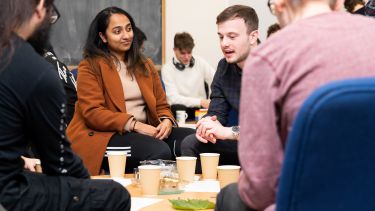 The School of Mathematics and Statistics at the University of Sheffield has received an Athena SWAN bronze award for its work to improve gender equality.
Athena SWAN is a quality charter mark framework and accreditation scheme that recognises and celebrates good practices in higher education and research institutions towards the advancement of gender equality.
Activities introduced in recent years to support gender equality in the School of Mathematics and Statistics include:
an annual celebration of International Women in Mathematics day on May 14th
talking to all undergraduate students about implicit bias
running and undergraduate summer internship scheme where students and postgraduate researchers from under-represented groups are explicitly encouraged to take part
Dr Alex Best, who chaired the School's Equality, Diversity and Inclusion Committee, said: "We are proud to have been awarded an Athena SWAN bronze award, recognising our commitment to improving gender equality in our School and in the mathematics community more widely.
"As part of the award we have developed a four-year action plan to put in place a variety of policies and procedures to improve gender equality, and equality, diversity and inclusion more generally, in the School.
"We recognise the obstacles faced by many staff and students from under-represented groups in their career development. We are committed to empowering and supporting those from marginalised groups at every stage of their mathematical journey."