Students go online to tackle maths problems on the international stage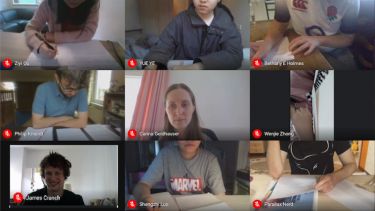 A team of University of Sheffield maths undergraduates overcame the barriers imposed by the Covid-19 pandemic to test their problem solving skills against students from all over the world.
Barry (Hao) Zhang received a third prize for his efforts in this year's International Mathematics Competition for University Students. Bethany Holmes and Namitha Philip achieved honourable mentions, while Shengzhi Luo and Ziyi Ou came just one point short of the same accolade.
It was the first time a University of Sheffield team had taken part in the competition which, this year, was organised by University College London and hosted online. They took part alongside more than 500 students from around 100 different universities and 44 different countries.
On both 26 and 27 July, participants were given four hours to solve four mathematics problems. The sessions were invigilated via Google Chat by lecturers in the School of Mathematics and Statistics.
The students decided to enter the contest after taking part in the School's Advanced Problem Solving Group, which launched this year to bring students and staff together to work on challenging mathematics problems.
Dr Dimitrios Roxanas, who organised the Advanced Problem Solving Group, said: "I'm delighted with how well the students did in this year's competition. The marking schemes were very strict, and if you look at the results, 0 is clearly the prevalent score! I would like to commend all the students who took part in the contest, for being brave enough to take up the challenge, and for the inspiring creativity with which they approach the questions, even when this was not reflected on their final score."
"Competitive problem solving was not the main goal of the Problem Solving Group, it was mostly about the collaborative effort on some very demanding, thought-provoking, and, at the end of the day, very rewarding problems. During these sessions, the students also got to witness members of staff, experienced and successful mathematicians, getting stuck and fighting with challenging problems, and got a glimpse of how seasoned problem solvers approach such situations."
"I personally believe that it's important to convey to our students that we are all mathematicians and statisticians, working together and getting stuck on problems. It is just that academic staff are further down that road."
The Advanced Problem Solving Group will be carrying on in the next academic year and new members are always welcome.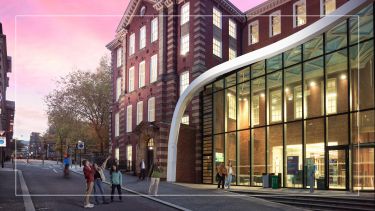 Visit us
Discover what sets Sheffield apart at our undergraduate open days on the Saturday 21 October or Saturday 18 November.