Sheffield Fracture Mechanics Expert Shares Engineering Journey at International Conference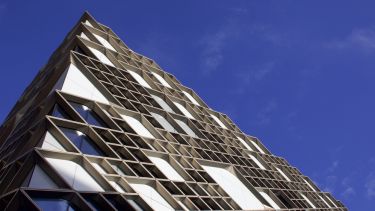 Dr Tomlinson, who became the first female lecturer in the Department in 1998, was invited to attend the University of Tel Aviv for the talk, recounting her journey through full-field experimental fatigue and fracture mechanics to a specialist structural integrity research group.
"It was an honour to be invited to deliver the plenary talk, especially as I was in such respected company in terms of previous speakers. It was a fantastic opportunity to share my background in mechanical engineering and how my interest in fracture mechanics and fatigue analysis has developed over the last 28 years."
Rachel first joined the Department of Mechanical Engineering as an undergraduate, going on to achieve her PhD at the University of Sheffield too. It was whilst studying for her final year project as an undergraduate that she started her research journey into fracture mechanics, later gaining lecturing experience by demonstrating lab classes as a postgraduate.
"I've always enjoyed talking to students and sharing ideas and concepts," Rachel explains. "When I was working as a Research Associate after my PhD, I got involved in co-supervising projects within our research group and I did the odd guest lecture on experimental mechanics, primarily in the development and use of optical instruments to measure strain, fracture and fatigue. Since then, I have continued to do research in the field and share my passion with students through lecturing."
---
It's such a privilege to work with amazing colleagues and students at Sheffield, and to be able to share that journey at conferences like this."

Dr Rachel Tomlinson

Senior Lecturer
---
Fracture mechanics is the study and analysis of cracks, which is used to predict how and when failure is likely to occur in particular objects. It is used to test a wide range of objects, anything from small ceramic pieces, to glass screens and large metal aircraft. It is an important tool for improving the performance of mechanical components and understanding the damage tolerance – and therefore safety – of different designs and manufactured items.
"In a nutshell, I try to break things," continues Rachel. "By loading objects until they start to crack, I can start to understand how and why different things fail. Over the years, this has allowed me to get involved in a huge range of studies – from testing the strength and failure of new materials, such as toughened composites or those made by processes such as 3D printing; to investigating how dental implants or dentures load on existing teeth and gums.
"My work has also led me to look at stresses in glass car windscreens, failures in welded joints, as well as lots of aerospace-related projects. I even helped with the safe design and construction of a huge chandelier made out of beer glasses for a play at Manchester Royal Exchange Theatre."
Whilst an undergraduate she was taught by renowned research engineers in the field of fracture mechanics and experimental strain analysis, such as Professor Keith Miller and Professor Eann Patterson, and she credits them with developing her interest in the field.
"My engineering journey and expertise in fracture mechanics really is a product of Sheffield. Ever since my first days here as an undergraduate, my curiosity has been fostered and it was inspiring working with such world-renowned academics who encouraged my interest in the field.
"It continues to this day too – it's such a privilege to work with amazing colleagues and students at Sheffield, and to be able to share that journey at conferences like this."
Dr Tomlinson's work in fracture mechanics and fatigue analysis has led her to get involved in a large range of studies including investigating the material integrity of hip replacements, and understanding why and how joints fail in welded water pipes.
A world top-100 university
We're a world top-100 university renowned for the excellence, impact and distinctiveness of our research-led learning and teaching.