Professor Rob Dwyer-Joyce
Department of Mechanical Engineering
Professor of Lubrication Engineering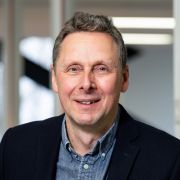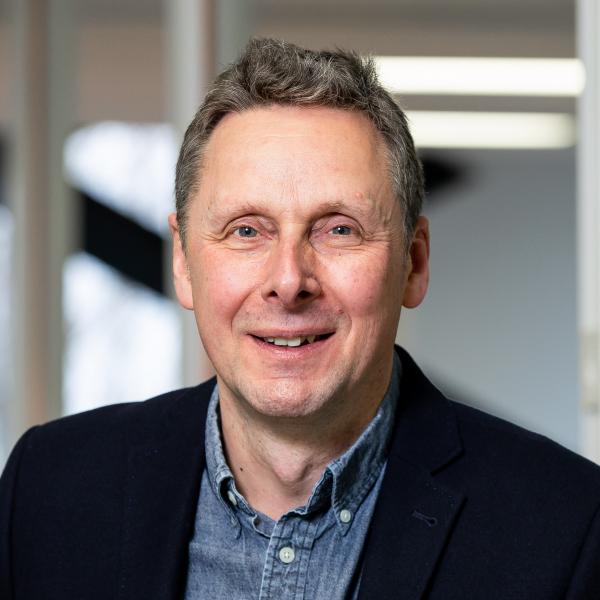 Profile

Rob Dwyer-Joyce is Professor of Tribology and Lubrication Engineering in the Department of Mechanical Engineering. He is Director of the Centre for Doctoral Training in Integrated Tribology and manages the Leonardo Centre for Tribology.

He is a Fellow of the Royal Academy of Engineering and a Fellow if the Institution of Mechanical Engineers. He currently holds an EPSRC Advanced Career Fellowship in Tribo-Acoustic Sensors.

He has a first degree in Mechanical Engineering from Imperial College and a PhD in Tribology.

After graduating he worked for British Gas in the Petroleum Production Division and offshore on the Rough gas field. Rob joined the Department in 1994 and has taught fluid mechanics and tribology of machine elements to undergraduate and postgraduate students.

His research expertise is in industrial wear and lubrication problems, and the development of metrology tools for tribology.

His research team has developed a tribo-acoustic sensors that are used to measure oil film thickness, viscosity, and stress inside machine elements, and have been used in wind turbine bearings, marine diesel, and automotive applications.
Research interests

Professor Dwyer-Joyce's research covers a range of industrial wear and lubrication problems. The work involves the development of metrology tools, experimental techniques (wear, friction, bearings and lubrication rigs), and advanced analytical models.

One research theme is the wear of engineering components. This involves testing on specimens and real components, as well as modelling and development of wear resistant systems. Projects have included wear of railway wheels, engine valves, wear of rolling bearings, polymer bearing and gears, aircraft landing gear pins, and drive chains.

Another activity is the development of sensors for studying interfaces in machine components.

Instruments have been developed to determine the contact area and pressure distribution. This has been used to study contacts in wind turbine bearings, nuclear reactor joints, automotive bearings and piston rings, marine diesel engines, and wheel/rail contacts.
Publications

Journal articles

Chapters

Conference proceedings papers

Datasets

Preprints
Research group

The measurement of lubricant films in machine elements using ultrasound
In-situ measurement of viscosity in bearings and lubrication systems
Design and development of low maintenance articulating pin joints
Non-destructive determination of contact stress in components
Railway wheel and rail wear modelling and experiments
Oil film measuring in piston rings, prosthetic hip joints, mechanical seals, and bearings
Environmentally acceptable lubricants for marine applications
Instrumentation and measurement for wind turbine bearing
Grants

EPSRC Feasibility Study in Manufacturing Metrology (2020), In-Situ Sensing for Monitoring Tool and Workpiece During Grinding Processes, £50k
PhD Students funded by BP Castrol, Timken, Kennametal, Italmatch, Ricardo, Jaguar Land Rover.
ORE Catapult (2019-2024), Powertrain Research Hub, PTRH, £700k
EPSRC Centre to Centre (2019), TRENT, Tribology as an Enabling Technology, £755k
US Federal Railroad Administration (2019), Innovative Methods for Measuring Longitudinal Rail Stress, £116k
EPSRC Programme Grant (2017-2022), Friction the Tribology Enigma (joint with University of Leeds), £5.7M
ATI with Safran (2016-2021), Large Landing Gear of the Future – high capacity revolute joints, £362k
EPSRC Established Career Fellowship (2016-2021), Tribo-Acoustic Sensors for In-Situ Performance and Inspection of Machine Components, £1.2M
EPSRC Centre for Doctoral Training in Integrated Tribology (2016-2022) joint with University of Leeds, £3.5M.
Teaching interests

Prof. Dwyer-Joyce has taught Fluids Engineering to Mechanical, Aerospace and Biomechanical Engineering students. This second year course is all about the interaction between fluids and engineering machines and structures. It gives students the tools to determine how the properties of liquids and gases are changed when they interact with components like pipelines, pumps, aerofoils or turbine blades, and how this results in transfer of force, torque, momentum and energy.
Professional activities and memberships

Fellow of the Royal Academy of Engineering
Fellow of the Institution of Mechanical Engineers
Director of Leonardo Centre for Tribology & Surface Engineering
Director of Centre for Doctoral Training in Integrated Tribology
Editorial Boards of Friction, Lubrication Science, Bio-Tribology
Past Editor in Chief of IMechE Proceedings part J
Institution of Mechanical Engineers Donald Julius Groen Prize for Tribology
STLE Frank P Bussick Award, STLE Edmund Bisson Award
EPSRC college member