Dr Ruoyang Yuan
Department of Mechanical Engineering
Lecturer in Fuels and Combustion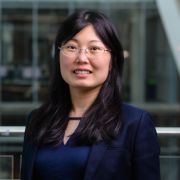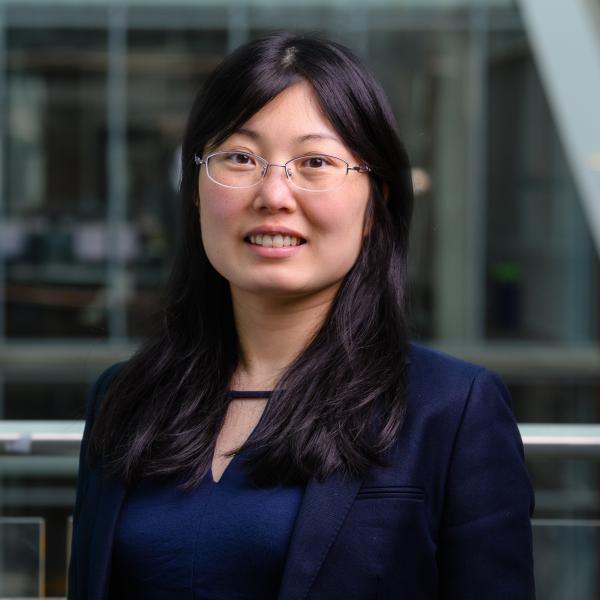 ruoyang.yuan@sheffield.ac.uk
Ella Armitage Building
Full contact details
Dr Ruoyang Yuan
Department of Mechanical Engineering
Ella Armitage Building
40 Leavygreave Road
Sheffield
S3 7RD

Profile

Dr Ruoyang Yuan is a Lecturer in Fuels and Combustion in the Department of Mechanical Engineering and a member of the Energy Institute at the University of Sheffield. She is a David Clarke Fellow EPSRC.  

She received a Bachelor of Science in Power Engineering and Engineering Thermo-physics, and a Master of Science in Fluid Machinery and Engineering from Tsinghua University, China. She obtained her PhD from the University of Cambridge in 2015. 

Before joining Sheffield, Dr Yuan worked as a Researcher Associate at Loughborough University from 2015, a Research Assistant at Cambridge in 2015 and held a Ludwig Prandtl Internship at the Max Planck Institute for Dynamics and Self-Organisation in 2009.

She has been active in the area of laser optical diagnostics in combustion studies of gaseous and liquid-fuelled laminar and turbulent flames of premixed and non-premixed systems.
Research interests

Dr Ruoyang Yuan has a strong research interest in advanced optical diagnostics, fluid machinery and fluid mechanics, turbulent combustion, heat transfer, multiphase flows and with gas turbine application and internal combustion engines.  

Dr Yuan currently holds a David Clarke Fellowship, focusing on low-carbon energy conversion and propulsion technologies through utilisation of biofuels. 

Previously she was a researcher in the Thermal & Aerodynamic Systems Engineering (TASE), Jaguar Land Rover, working on thermal management modelling and energy optimisation for hybrid powertrains. She also worked on endoscopic optical diagnostics for in-cylinder combustion and emission analysis, funded by the Advanced Propulsion Centre (APC) in collaboration with Caterpillar Inc. to aid the design of low emission diesel engines. 

Dr Yuan's research activities includes optical diagnostics such as particle image velocimetry (PIV), phase doppler anemometry (PDA), planar laser-induced fluorescence (PLIF), Raman scattering, Mie scattering, laser extinction and laser induced incandescence (LII), laser induced breakdown spectroscopy (LIBS), endoscopic multi-colour pyrometer, chemiluminescence, multicolour soot pyrometry and numerical modelling using Computer-aided engineering (CAE), computational fluid dynamics (CFD) in heat transfer, laminar/turbulent reacting flow, COSILAB and CHEMKIN for chemical reaction simulation, Powerflow/Powertherm for flow and heat transfer, GT-SUITE for vehicle/powertrain modelling.

External collaborations 

Industrial collaborators

Caterpillar Inc., Innovation & Technology Development Division
Computational Modelling Cambridge Ltd. (CMCL Innovations)
Shell Global Solutions (UK)
Rolls-Royce Plc
National Research Council Canada

Academic collaborators

University of Cambridge
Loughborough University
Durham University
Tsinghua University
The Ohio State University
Research group