Our energy research brings together more than 120 academics, and nearly 300 PhD students from across all faculties and over 20 departments in the University.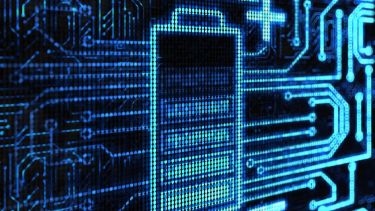 We go beyond traditional research boundaries with several projects delivered in collaboration with industry partners, focused on competitiveness and de-risking large scale investment in new technologies both in the UK and internationally.
Our research covers all aspects of power generation, including carbon capture, utilisation and storage - where the Department leads the £6m UK CCS Research Centre; nuclear; and renewable energy technologies including wind energy, fuel cells, bioenergy, energy from waste, biomass, solar, and anaerobic digestion.
One example project on renewables was designing and implementing an off-grid energy project for a village in India.
We work on aspects of energy use in buildings - such as low energy ventilation systems, transport - including low carbon aviation fuels, and infrastructure.
Our work is of growing importance given the need to move to a low carbon energy system, and our research was showcased at the UN Climate meetings in Paris in 2015, and Morocco in 2016.
---
Energy 2050
Energy 2050 is one of the UK's largest energy research institutes based at the University of Sheffield. Staff in the department are key members of the University's Energy 2050 initiative focused on developing a sustainable, affordable and secure energy supply for the future.
Energy Institute 
The Energy Institute at the University of Sheffield brings together pioneering researchers who are passionate about changing the world and transforming lives through innovative, interdisciplinary research. 
Made up of over 300 researchers, the Energy Institute has expertise across the entire energy spectrum, including energy storage, carbon capture utilisation and storage, nuclear, wind, solar power, biofuels, conventional power and energy sustainability, resource efficiency and circular economy. 
The Institute advises governments and industries, develops sustainable solutions, stimulates behaviour change and works with the brightest and best students to train the next generation of energy leaders.
Visit the Energy Institute website
Translational Energy Research Centre
The Translational Energy Research Centre is a new, unique pilot-scale facility for research, development and testing of low-carbon energy solutions. The state-of-the-art facility includes equipment which is the first of its kind in Europe, and some of the biggest and best equipped rigs in the UK. 
The facilities enable world-leading research into carbon capture and storage, sustainable fuels, hydrogen, low-carbon and renewable energy alternatives and biomass, all with the ability for high quality analysis, simulation and modelling. 
The centre helps businesses and academics to remove the costs and risks of large-scale testing, trialling technology and innovations at pilot-scale to enable solutions to reach the market sooner. The Translational Energy Research Centre supports the local region, including SMEs, as well as national and international businesses.
Visit the Translational Energy Research Centre website
---
Flagship institutes
The University's four flagship institutes bring together our key strengths to tackle global issues, turning interdisciplinary and translational research into real-world solutions.