Our energy research brings together more than 120 academics, and nearly 300 PhD students from across all faculties and over 20 departments in the University.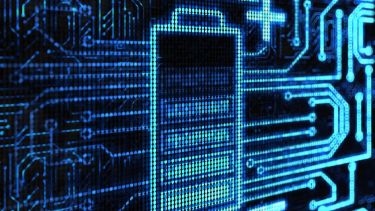 We go beyond traditional research boundaries with several projects delivered in collaboration with industry partners, focused on competitiveness and de-risking large scale investment in new technologies both in the UK and internationally.
Our research covers all aspects of power generation, including carbon capture, utilisation and storage - where the Department leads the £6m UK CCS Research Centre; nuclear; and renewable energy technologies including wind energy, fuel cells, bioenergy, energy from waste, biomass, solar, and anaerobic digestion.
One example project on renewables was designing and implementing an off-grid energy project for a village in India.
We work on aspects of energy use in buildings - such as low energy ventilation systems, transport - including low carbon aviation fuels, and infrastructure.
Our work is of growing importance given the need to move to a low carbon energy system, and our research was showcased at the UN Climate meetings in Paris in 2015, and Morocco in 2016.
---
Energy 2050
Energy 2050 is one of the UK's largest energy research institutes based at the University of Sheffield. Staff in the department are key members of the University's Energy 2050 initiative focused on developing a sustainable, affordable and secure energy supply for the future.
Low Carbon Combustion Centre
The Low Carbon Combustion Centre (LCCC), an initiative by the University of Sheffield, is Europe's leading facility for novel combustion and low carbon technology. LCCC is committed to providing industry with expert research into power, fuel, energy efficiency and, ultimately, the reduction in carbon emissions.
---
Flagship institutes
The University's four flagship institutes bring together our key strengths to tackle global issues, turning interdisciplinary and translational research into real-world solutions.