Sustainability at Sheffield
The University of Sheffield is committed to tackling the global climate emergency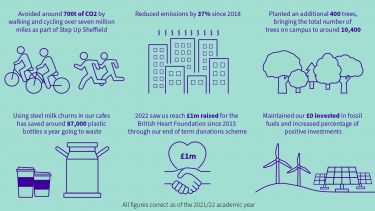 Our progress in 2021/22
We're continually working to improve the sustainability of our campus and operations.
Read our latest progress
Our sustainable campus
Join Jade, one of our human geography students, on a sustainability-focused tour of our campus.
Events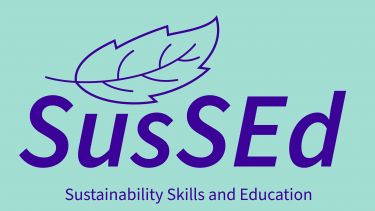 Sign up to our SusSEd Events on campus.
SusSEd events are a series of engaging lunchtime talks and workshops open to all staff and students at the University, providing knowledge and skills needed to bring about a more sustainable world.
Find out more