The University of Sheffield holds no shares in any companies involved in the extraction of fossil fuels. ​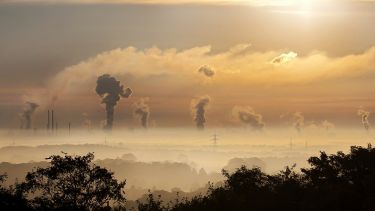 Off
We understand the damage the fossil fuel industry continues to do to our planet and we are committed to investing our funds in a socially responsible way. The University's endowment investment policy seeks to eliminate exposure to explicit environmental damage by excluding companies that are classified as oil and gas producers (exploration for, drilling, production, refining, supply, distribution, retail sales) or those that supply oil equipment, services or distribution.
The University's endowment investment policy also seeks to eliminate exposure to the following areas:
manufacture of armaments (zero exposure to the manufacture of whole weapon systems, zero exposure to the manufacture of automatic and semi-automatic civilian firearms, zero exposure to revenues from the retail of civilian firearms, exclusion of companies where revenues exceed 10% from activities connected to weapon systems)
the manufacture of tobacco products (zero exposure to companies that manufacture tobacco);
the sale of tobacco products (where the investment is in companies that derive more than 10% of their revenue from selling tobacco products);
the manufacture of non-pharmaceutical products that are being tested on animals for cosmetic or other non-medical purposes (zero exposure to non-medical testing in animals, with exceptions considered on a case by case basis where testing is required for product safety and no alternative method exists, where the company is AAALAC accredited, NIH assured, or MSCI deems it to have an appropriate testing policy and employs alternatives to animal testing)
In addition to divesting from damaging industries, we are also exploring how our endowment investments can be used to support companies that have a positive impact. We ensure our investment managers actively consider and strive for the following when choosing how to invest the University's funds:
Promotion of sustainability, good business ethics and good employment practices;
Protection of the global environment, its climate and its biodiversity;
Promotion of community investment;
Promotion of international co-operation and an end to international conflict;
Protection of human rights and equality;
Sustainable provision and procurement of essential resources and services
This does not mean these investments will always be possible. Our endowment investments support a wide range of scholarships and bursaries at the University and we must ensure that they continue to generate sufficient revenue to meet the specific purposes for which the funding was given to the University and perform in a financially sustainable way. 
We publish an annual statement that provides information on the active investment approach undertaken by the University's investment managers as we strive to invest for a positive future. 
We also recognise that, for now, the world still relies on fossil fuels. This includes aspects of our operations, which cannot be solely powered by renewable sources of energy at present. We are committed to moving away from fossil fuels wherever possible.
At COP26 in November 2021, the University reaffirmed this commitment by becoming a founder signatory of a new declaration of climate expectations, which sets out the minimum climate commitments it expects from the companies managing its investments.
Our sustainability strategy
We have set the principles and direction for our sustainability strategy