The University of Sheffield is constantly searching for opportunities to lower our energy usage and support clean energy technologies.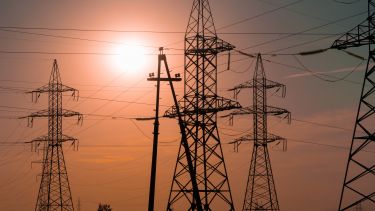 Electricity 
The University is a large consumer of electricity. We know that as a socially responsible organisation, we must also ensure that we embody the values that we champion on campus. In May 2020, we signed contracts to purchase electricity from Bryt Energy, a 100 per cent renewable electricity supplier. 
This means that the electricity used on campus is sourced entirely from solar, hydro and wind power generation. Biomass will not form a part of our electricity supply. The contracts, which cover all of the University's electricity, will power the University's research, teaching and administrative buildings in Sheffield and the AMRC. 
Electricity is the University's largest contributor to its direct carbon emissions. Moving to truly renewable electricity, and signing with a company that is dedicated to adding further renewable generation, is a big step on our journey to becoming a carbon-neutral university.
The climate emergency demands that we explore new ways of thinking. As well as greening our supply, we are constantly retrofitting buildings to maintain the highest efficiency standards and encouraging behaviour change in our staff and students. All of our new buildings are constructed with energy efficiency considered throughout their design. 
---
On-site generation 
The University generates electricity at a number of sites. Decisions over on-site generation are carefully considered to balance whether they are carbon - and financially -viable investments. Many roofs are not suitable for solar panels, however, we have several green roofs which support the urban biodiversity across campus and others are used for plant and other equipment, saving valuable internal space.
---
Social Sciences building
New developments are including the latest best practice for on-site energy generation. Our new Social Sciences building will include not only solar panels but a unique geo-exchange system. 14 boreholes will be drilled 200 metres deep below the main building. These boreholes will use the ground as a battery to draw up heat or store heat depending on the time of year. This technology will significantly reduce the operational carbon footprint of the building. 
Water flowing through these boreholes will be brought to the surface at around 18 degrees centigrade, delivering a starting point for heating or cooling. This water will be heated to bring the building temperature to the required level. Heat will be distributed around the building using a combination of technologies, including traditional wet radiators, underfloor heating, and an air handling plant.
The water is heated by a combined heat and power (CHP) engine which will generate both electricity and heat. As the energy available from the National Grid decarbonises, eventually, the CHP technology will be replaced by electrical heat pumps. It is anticipated that the rate at which the Grid is predicted to decarbonise will allow the University to utilise the gas-fired CHP for its full anticipated life span. Once a lower carbon alternative becomes available, we will look to replace the current system.
---
Veolia District Heating Network
Sheffield is home to a unique district heating system that the University is part of. The Veolia District Energy Network provides heat to a number of businesses and institutions in the city and also produces electricity which is sold to the grid.   
Non-recyclable waste that is otherwise destined for landfill is incinerated within the Energy Recovery Facility. Steam from this process is used to produce hot water that is piped across the city below ground. This hot water is a lower carbon source of heat than gas or other traditional fuels. Many of the University's non-residential buildings are connected to the Veolia network. 
---
Transformer
In order to protect our world-leading research, the University is investing in a gas combined heat and power (CHP) unit, called the Transformer.
The Transformer will provide security of supply in the event of a heating or power failure to make sure that we do not lose vital research, which is often aimed at tackling the challenges of the future. In the past, we have needed to bring in highly polluting diesel boilers to save our valuable work to ensure security of supply.
Our research, including that from our leading Energy Institute and Institute for Sustainable Food, relies on tightly controlled temperatures to carry out accurate research. The Transformer will be this backup supply system to ensure that the University can continue to support staff and students in all circumstances.
Our sustainability strategy
We have set the principles and direction for our sustainability strategy