Sustainability Action Plan
Our sustainability action plan details all of the projects we are currently working on, planning for the future, or have already completed to make our operations more sustainable.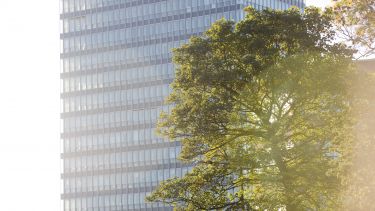 Off
We're committed to being open and transparent about the work we're doing to make the University more sustainable. Driven by the overarching aims and commitments set out in our sustainability strategy, our sustainability action plan provides a detailed record of the individual projects and actions we're undertaking to combat the climate emergency.
The action plan is a live system that is regularly updated with new actions and progress reports on ongoing projects. It can be viewed through various filters to, for example, help users focus on areas of interest or to show our most recent progress.
Our sustainability strategy
We have set the principles and direction for our sustainability strategy