Sustainability has long been an issue considered in our daily operations. The need to respond to the climate emergency, however, demands a more radical and strategic approach.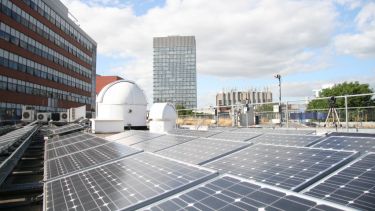 In November 2020, the University published its five-year sustainability strategy. This document sets out our approach to sustainability at Sheffield. It aligns the University with the international scientific consensus and approach embodied by the UN's Sustainable Development Goals and the Paris Agreement. 
Our key commitments: 
A net-zero campus by 2030 and net-zero across all activities by 2038 

Using our research expertise to tackle twenty-first century sustainability challenges 

Embedding Education for Sustainable Development into all taught courses in five years 

100% renewable procured electricity on campus 

Tough action on high-carbon travel
Find out more by downloading our full strategy.
University Sustainability Strategy (771 KB, PDF)
More detail on specific actions is available in our
---
Our Strategy  
This strategy has been shaped by the whole University community. A key element of this work was a targeted consultation with our academic experts, our students and professional services staff. They have informed the vision and content of our strategy, ensuring that our work is suitably ambitious and fit to meet the challenges of the climate emergency, while being deliverable for a global, research-intensive University.
By drawing on our strengths as an institution, we aim to become one of the most sustainable research-intensive universities in the UK.