We are working with the wider higher education sector to establish a meaningful carbon offsetting scheme, while focusing on reducing our absolute emissions.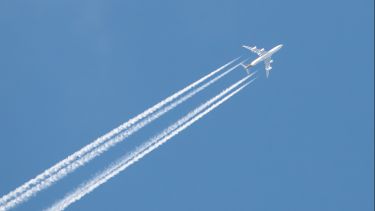 Off
There are many potential issues with carbon offsetting schemes. They can be used to discourage real climate action, lead to opaque carbon accounting, and fuel an industry in cleaning up polluting behaviour. However, if used for unavoidable emissions, carbon offsetting can play a role in achieving carbon neutrality, but this should not be at the expense of reducing absolute emissions as much as possible.
At Sheffield, our academics have collaborated with leading scholars across the country on a report on the role offsetting can play in reducing emissions in the Higher Education sector. The report shows that reducing emissions must always be an institution's priority. Only when certain unavoidable emissions remain (due to current technology and the core functions of a university) should offsetting be considered. If offsetting is required, then a robust methodology examining an offsetting scheme including related factors, such as its related biodiversity impacts, must be applied to find the most effective option. 
At the moment, research-intensive universities with a global outlook like Sheffield will always have some emissions associated with our operations, at least with current technology. Carbon offsetting will play a role in our path towards carbon neutrality but our first focus must be on making real emissions cuts on our journey towards net-zero. 
Offsetting pilot scheme
We are currently taking part in a collective carbon offsetting scheme through the Carbon Coalition consortium of universities run in partnership with the EAUC. This trial seeks to increase the buying power and leverage of universities by banding together to create a meaningful sector-wide offsetting scheme. 
In this trial, we are focussing our offsets on international travel associated with Wellcome Trust grant holders. The Trust has called for carbon offsets to be included in all current and future grants. By working through this pilot scheme we are providing a meaningful route for academics to offset their research travel where they would otherwise have to find their own offsetting scheme. 
We anticipate that many other research funders will look to incorporate carbon offsets into grant bids and this will start to play a bigger role in academic life in future. 
Our sustainability strategy
We have set the principles and direction for our sustainability strategy