MAT630 - Engineering Alloys
Spring Semester
Optional on programmes: MECT50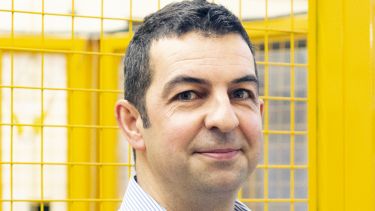 Having worked in - and carried out metallurgy research with - the aerospace industry for 20 years, Martin's expertise and teaching centres around the metallurgy of advanced light alloys and associated manufacturing for the aerospace and automotive sectors, with module structures that aim to provide engineering students with applied industrial experience of metals manufacturing.

Professor Martin Jackson
Module Description
This module covers engineering metallic alloys ranging from alloy steels, stainless steels, light alloys (i.e. aluminium alloys and titanium alloys) and high temperature metallic systems (intermetallics and nickel superalloys). The module centres on the physical metallurgy of such engineering alloys to demonstrate the effect of alloying and implications for the processing, microstructure and performance of structural components in a range of industrial sectors, but predominantly the automotive and aerospace sectors.
Key Concepts & Assumed Knowledge
No set requisites for this module 
Teaching Methods
Lectures
Independent study
Assessment Methods
100% Examination 
Module Aims
Recognise and discuss the basic characteristics, processing, heat treatment, microstructure, properties and applications of engineering alloys, such as aluminium alloys, titanium alloys, alloy steels, stainless steels, nickel superalloys and intermetallics.
Understand the metallurgical factors underlying the development, processing and properties of steels, light alloys and high temperature metals and their selection for applications.
Demonstrate understanding of the basic metallurgical factors underlying the development, processing, microstructure and properties of engineering alloys used for structural application, including aerospace and automotive.
Display understanding of the fundamental factors that control microstructural stability and damage accumulation in high temperature metals and intermetallics.