A year in industry gives you invaluable insight into the workings of a business

Sam
Undergraduate student
Mechanical Engineering with a Year in Industry MEng
Final year mechanical engineering student Sam shares more about his experience at Sheffield, and how it has paved the way to his new graduate role.
Find out more about a typical week, the engineering leadership programme he has been involved in and how his final year project has given him an insight into engineering research.
He also tells us more about his year in industry and how it helped him to gain industrial experience, and stand out from the crowd when it came to interviews.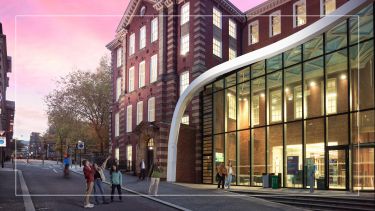 Visit us
Discover what sets Sheffield apart at our undergraduate open days on the Saturday 21 October or Saturday 18 November.