Professor Philippe Clézardin
BSc, MSc, PhD, DSc
Department of Oncology and Metabolism
Honorary Professor of Bone Oncology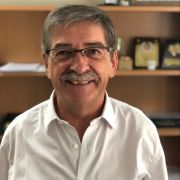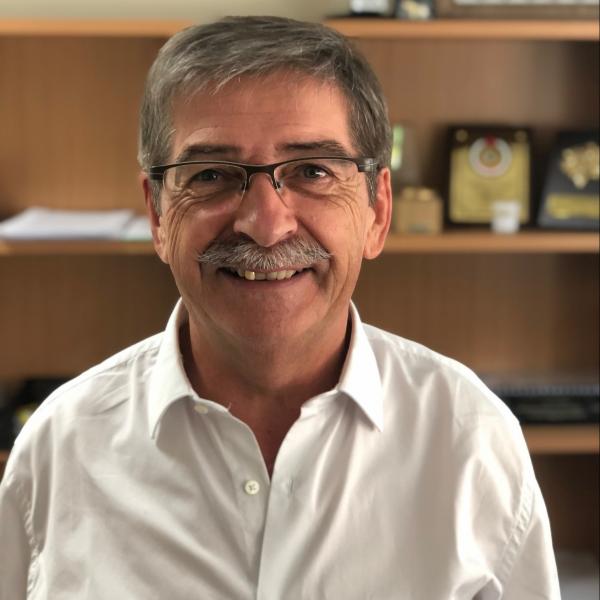 p.clezardin@sheffield.ac.uk
EU28, E Floor, The Medical School
Full contact details
Professor Philippe Clézardin
Department of Oncology and Metabolism
EU28, E Floor
The Medical School
Beech Hill Road
Sheffield
S10 2RX

Profile

For enquiries please contact - iicd-om-operational@sheffield.ac.uk

I was awarded my PhD from the University of Lyon, France, in 1984 after which I joined the Medical Research Council / Scottish National Blood Transfusion Centre in Edinburgh as a post-doctoral research associate for 2 years. I was appointed in 1987 as Research Scientist (Lecturer) at INSERM (National Institute for Health and Medical Research), Lyon, France. In 1990 I undertook a one-year sabbatical as visiting scientist at the Ottawa General Hospital (Ottawa, Canada). In 1991 I was appointed Senior Research Scientist (Senior Lecturer) and in 1993 Research Director 2nd class (Reader) at INSERM. In 2005 I was appointed Research Director 1st Class (Professor) and became head of the INSERM Research Unit UMR_S664 entitled: "Mechanisms and Treatments of Bone Metastases" (2005-2010) and then Director of the Federative Research Institute "IFR62" entitled: "Cancer, Nutrition and Metabolism" (14 laboratories, circa: 500 people; 2007-2010). From 2011, I am head of the INSERM Research Unit UMR_S1033 entitled: "Pathophysiology, Diagnosis and Treatments of Bone Diseases" (http://www.lyos.fr). I have recently joined the Department of Oncology & Metabolism at the University of Sheffield as a Professor of Bone Oncology.
Research interests

My main research interest is the understanding of molecular mechanisms that govern breast cancer cell colonisation of the bone marrow, with the goal of developing novel biomarkers to identify patients at high risk for developing bone metastasis.

Current projects:

ROBO. Role of axon guidance, roundabout (ROBO) transmembrane receptors in breast cancer bone metastasis formation.

LOXs. Role of lysyl oxidases in early onset of breast cancer bone metastasis formation.

AMG161. Anti-tumour effect of a human anti-RANKL monoclonal antibody on early-stage bone colonisation of human RANK-expressing breast cancer cells

MicroRNAs. Role of breast cancer stem cell-derived microRNAs, and their mRNA/protein targets in controlling bone metastasis formation.
Publications
Teaching interests

I have supervised a total of 18 PhD students (16 as main supervisor and 2 as co-supervisor) and 9 postdocs.

I am currently module leader of the UE « Metastasis, Migration and EMT » for the Master in Oncology at the University Claude Bernard Lyon-1, Lyon, France.
Professional activities and memberships

I am/was engaged, as academic partner or coordinator, in several research projects/programmes funded by the French National Agency for Cancer (INCa) and INSERM, as well as European projects within the framework of FP6 and FP7, and H2020 research programmes [MetaBre (partner; 2004-2007), PROMET (partner; 2006-2010), BONE-NET (coordinator; 2011-2014), miROMeS (coordinator; 2016-2017)]. In this respect, I received a European Star Award (Paris, France, 2015) as coordinator of the Marie Curie ITN project BONE-NET.

Board of Directors member of the Laboratory of Excellence « DEVweCAN » funded by the French National Research Agency (ANR) (2011-present).

President of the Cancer & Bone Society (CABS; 2009-2010).

Board of Directors member of national and international learned societies (2004-2018) [CABS, International Bone and Mineral Society (IBMS), ARTP (French Prostate Cancer Society), and GEMO ((French Study Group of Bone Metastasis)].

Member of American Association for Cancer Research (AACR), American Society for Bone and Mineral Research (ASBMR), Cancer & Bone Society (CABS), and GEMO.