Our distance learning programmes are taught completely online, with no need to attend the University.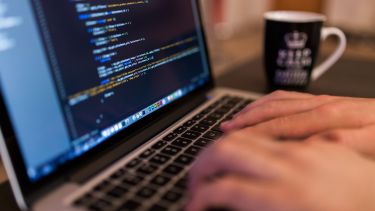 Off
These courses offer you flexibility and enable you to study what you want, when you want, wherever you are, allowing you to fit study around work or other commitments.
---
Time commitment
Most modules are taught over one semester. Each module is usually offered once per academic session (either autumn or spring).
The MSc Neuroscience and Neurodegeneration course is taught over three years, with 36 weeks of teaching each year. In each week of teaching, you will need to spend 10-12 hours on your studies.
There is some flexibility on other programmes in the School of Medicine and Population Health, but most students complete their online programme in two or three years, taking two modules each semester followed by a dissertation. For these programmes, we recommend that you spend approximately 150 hours studying for each 15 credit module. This is equivalent to about 10-12 hours of study time per module each week.
As far as possible, you should keep up with the set timetable for the programme. This will enable you to get full value from discussions, debates and other participatory exercises.
---
Online resources
When you register as a student you'll get access to the University's online services. Our online programmes are delivered via the University's Virtual Learning Environment, Blackboard. Through Blackboard you'll access programme materials and interact and collaborate with fellow students and tutors. You'll also complete and submit formative and summative exercises and assessments.
You'll also be able to use the University library which will give you access to a wealth of information including online journals and ebooks. The School of Health and Related Research's own library provides access to further specialist resources. 
---
Equipment and software
We use a range of resources to deliver content and to support your learning including documents, podcasts, videos, screencasts. You'll also take part in discussion forums. 
These resources are all accessible using various browsers and viewing software.
It's very likely that your laptop or desktop computer will already be set up and suitable for studying our programmes. At a minimum, however, you will need:
Hardware
Laptop or desktop computer (Windows/Mac)
Soundcard
USB headphones or speakers
Broadband internet connection or better
Webcam (preferable, not essential)
Although you'll be able to view our teaching materials on a smartphone or tablet, some of the tools we use may not work properly on a mobile device. 
Software
A java-enabled browser such as
For reading PDF documents 
For reading Microsoft Office documents
Either *MS Office OR OpenOffice (download) for opening / reading / editing MS Office documents
**Google Docs for opening/reading MS Office documents online
* students can buy MS Office and other software at preferential rates
** students are provided a Google apps account for the duration of their studies
A world-class university – a unique student experience
Sheffield is a research university with a global reputation for excellence. We're a member of the Russell Group: one of the 24 leading UK universities for research and teaching.