Success Stories: David Bowden
---
---
We interviewed David in 2014 whilst he was undertaking the second year of the AMS CDT Programme. 
---
I graduated in 2009 from the University of Hertfordshire with a Masters degree in Aerospace Engineering. From here I went into industry, joining the BAE Systems Submarines Graduate Scheme based in Barrow-in-Furness, Cumbria. I spent three years with BAE and ended the graduate scheme with a role in the Nuclear Safety Project Management department.

I have always had an interest in Materials Science from my undergraduate degree and working on nuclear material projects at BAE really re-ignited my interest in the area.

Having realised how much exciting research was going on and wanting to get back into scientific and engineering based research, I discovered the Advanced Metallic Systems CDT advertising for PhD students. Needless to say, I promptly applied!

The AMS CDT was a great option for me since the projects offered were diverse and catered to a wide range of interests. The first year taught element was a definite bonus to get my head back into the academic world as well as brush up on my materials science knowledge.

One aspect of the AMS CDT I really value is the people in it. It's a great community with a group all starting together, from different academic backgrounds. You instantly have a network of people to not only work alongside but also to head down the pub with on a Friday night!

My project is titled "Cobalt-free Hard-facing materials for nuclear applications" and is sponsored by Rolls-Royce. I'm characterising two stainless steel alloys designed to be wear resistant and less hazardous to operate in a nuclear environment by removing Cobalt (which produces gamma rays when irradiated). These alloys are produced in a powder form and then pressed into pump and valve components.

The work so far on the project has been extremely interesting and exciting. The AMS CDT is an excellent opportunity for those who wish to carry out PhD level research, as well as gain invaluable skills and training in preparation for life beyond the PhD."

Dr David Bowden

AMS CDT | 2012 Cohort
---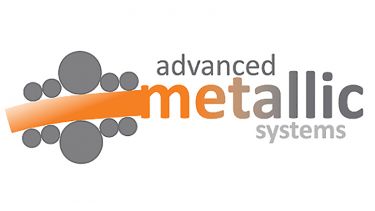 Study with us
Study for a fully-funded PhD or EngD in Advanced Metallic Systems to explore innovative materials and manufacturing routes to increase sustainability and performance.
Find a PhD
Search for PhD opportunities at Sheffield and be part of our world-leading research.