An increasingly important part of a researcher's role is to engage with the public to generate awareness of science and engineering research, communicate important findings and encourage dialogue.
It is also important to promote the subject of materials generally and encourage the next generation of scientists and engineers into the field.
To this end, all second-year students undertake a public engagement project of their own devising. Working in small groups, they must plan, deliver and evaluate an activity to engage the general public with materials science and engineering.
---
Outreach projects
Students have created some fantastic projects including games, videos, animations and hands-on activities for use with schools or at science fairs.
Monopoly: The Materials Edition
---
Monopoly: The Materials Edition was developed by PhD students from the Advanced Metallic Systems Centre for Doctoral Training, as part of a public engagement project aiming to raise awareness of materials science and engineering, and engage people with the world of metallurgy.
The game is available to secondary schools and colleges and other educational groups, while stocks last.
---
This charming stop-motion animation was created by Faye, Ben and Dave and is aimed at primary school children.
Alan Aluminium and Tyrone Titanium are arguing about who is the best metal, so they decide to settle the matter with a series of experiments. But who will come out on top…?
---
CDT students worked with secondary schools to design the payload for a high altitude balloon that was launched to the edge of space.
The payload needed to be lightweight, impact resistant and able to withstand high winds and low temperatures in order to make the journey to the edge of space and back with a range of imaging, data collection and tracking equipment on board.
---
This activity formed part of a 'Meet the Scientist' day at the 2012 Manchester Science Festival and was aimed at a family audience.
Play-Doh Manufacturing explores three common metal manufacturing routes, the more traditional methods of casting and machining and the innovative additive manufacturing method.
---
Students created a Hoopla game as part of a science fair run for children from Hasland Junior School in Chesterfield. The game was designed to help younger children explore a range of engineering materials and think about what they might be used for and why, ultimately aiming to match their material hoop with the correct application hook.
---
Michael, Jake and Lyndsey worked with a professional illustrator to create a series of three animations acting as an introduction to the subject.
In addition to 'What is Materials Science?' the films cover materials selection and careers in materials. 
---
Alec, Joseph and Maria created 2 videos aimed at A-Level students covering the topics of lightweighting and materials for extreme environments.
---
Petit, Nick and Jacob took a stand to the Engineering Imagination event, held in the Sheffield Winter Garden with the aim of encouraging children - especially girls - into engineering. They had a range of hands-on activities for kids to try, including plenty of experiments with chocolate!
---
Students created a stand for the British Science Fair around a materials selection jigsaw puzzle. They used the example of a car to encourage schoolchildren to think about why different materials are chosen for different applications.
The students that were the fastest to complete the jigsaw won their own copy of the puzzle for their school.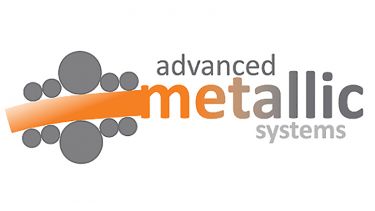 EPSRC and SFI Centre for Doctoral Training in Advanced Metallic Systems
A world top-100 university
We're a world top-100 university renowned for the excellence, impact and distinctiveness of our research-led learning and teaching.