Politics Department holds event on grassroots refugee organisations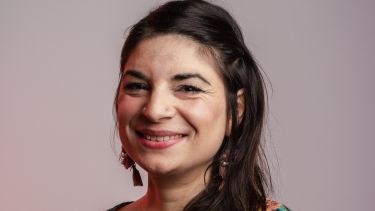 Patricia Nabuco Martuscelli (Politics, University of Sheffield)
On 20/09/2022, the Department of Politics and International Relations hosted the talk: International Protection and Small Roots. The International Consultant Mara Tissera Luna shared her experience working with different local organisations and international organisations dealing with migration in Latin America. The International Consultant Hanh Nguyen shared her experience working with forced migration in Southeast Asia, more specifically, the situation of Rohingyas. This talk discussed the protection needs of displaced populations and response mechanisms in two refugee and humanitarian settings: Ecuador and Panama in Latin America; and regional responses to protect Rohingya refugees in Asia.
They both shared insights about the virtual lack of systematic protection-centred or age, gender, disability, and diversity-sensitive migration policies in all countries, which results in human rights violations against persons who live at the intersection of being people on the move across borders and one or more marginalised identities and factors. This includes women, girls, LGBTQIA+ (particularly transgender women), and Linguistic minorities. They also stressed that the responses to these populations' protection need grassroots, refugee-led, and diaspora-led organisations. The speakers provided insights from their policy research, engaging in a rich debate with students and staff that attended the event. 
The event was organised by Dr Patrícia Nabuco Martuscelli.