The MLTC is part of the Faculty of Arts and Humanities sustainability committee and helps faculty staff and students improve their impact on the environment and their communities. We actively encourage staff to become involved in making a difference to our city, communities and in turn our planet.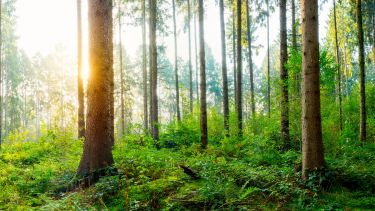 Off
Here at the MLTC we promote healthy life styles and a good work life balance to make our department a great place to work. This is done through various projects and events that also help provide information, guidance and awareness of any processes and procedures that may have a negative impact or not adhere to University policy. Our Sustainability objectives are clearly defined in our departmental action plan, which is reviewed annually. The Arts and Humanities Sustainability Committee hosts events and provides information which can be found here.
Awards (NUS Green Impact Scheme)
2019/2020- Silver
2018/2019- Bronze
2017/2018- Silver
2016/2017- Bronze
MLTC staff are conscientious and naturally think about sustainability. Staff cycle, walk to work, they don't waste electricity and we try to raise money and donate to those less fortunate such as homeless and disadvantaged people.
Recycling

We are fully engaged in recycling. All our printing paper and post it notes are recyclable. Every team has recycling bins to divide waste correctly. We collect used batteries and we only use reusable or recyclable kitchenware. Our IT is dealt with responsibly through the University's WEEE programme. Staff are aware of the University's Donate Don't Waste scheme and local food banks.

Waste

To reduce waste the MLTC monitor the amount of printing undertaken by staff and advise accordingly. We print any documents double sided and in black and white and promote emailing documents rather than printing. We publish information onto Blackboard (where possible) instead of providing handouts to students. Staff meetings utilise IT and A/V to show and share information with staff. Any buffets provided use reusable crockery or recyclable packaging.

Energy

The MLTC is committed to saving energy. Staff ensure electrical devices are not left in standby and ultimately turned off when not required. Lights are on timers and staff tend to choose to turn them off in summer months. Staff also ensure that any air conditioning and heating is only used when absolutely necessary. We have a booking system for additional electric heaters which are seldom utilised. Blinds are kept closed during winter to keep heat in and windows are regularly cleaned to optimise the light that enters the offices within our department. We have numerous posters to remind staff about electrical usage and recommend that all staff use stairs instead of lifts.

Travel

We advise all visitors and students to use alternative sustainable travel to help reduce emissions and in turn reduce our carbon footprint.

Discount bus and tram passes are available for all University staff

Biodiversity

We enjoy and nurture the plants in our offices. Staff help maintain university grounds by picking litter up and reporting any water wastage to EFM. We maintain our own small plot of land on the green space at the junction of Hounsfield Road and Hounsfield Lane.

Charity

The MLTC raises money for Macmillan Cancer Support, Sheffield Children's hospital and The Woodland Trust. We achieve this by holding coffee mornings, bake off style events, film screenings, local events (such as tree planting), Christmas jumper day and any future events where attendees can donate if they wish.

Collaboration

We Collaborate with various internal departments and external third party stakeholders .These include Estates and Facilities Management, Sustainability at Sheffield, Hedgehog Friendly Campus, The Woodland Trust, The Events and Screenings Project - Spanish Section and we actively encourage students and staff to engage with our projects.
A global reputation
Sheffield is a research university with a global reputation for excellence. We're a member of the Russell Group: one of the 24 leading UK universities for research and teaching.