Tandem learning community
Language learning in tandem takes place when native speakers of two different languages work together in order to learn each other's language and develop a knowledge of the target culture and community.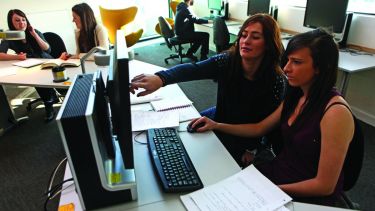 Off
Tandem learning is underpinned by principles of
reciprocity - both partners should benefit equally from the exchange
autonomy - each partner is responsible for their own language learning, establishing learning goals and deciding on methods and materials.
Accessing the tandem learning community:
You must be logged onto the University of Sheffield network and Google to be able to view the MLTC Tandem Community as access is restricted to the University.
You don't need to be registered with the MLTC and the community is not limited to languages offered by the MLTC.
If you are registered with the MLTC, you may find the tandem community a useful addition to your course for extra speaking practice and cultural input from a native speaker in relation to your own interests.
The scheme is not available for University accreditation or HEAR and cannot be taken by STEM students as a substitute for the Tandem Learning modules.
The community is intended for students to find an informal partner. The University and the MLTC take no responsibility.
If you are a member of staff or a student of the University of Sheffield, find a partner through the Google Group.
Suggestions to improve the community are welcome. Please complete the feedback form.
A world-class university – a unique student experience
Sheffield is a research university with a global reputation for excellence. We're a member of the Russell Group: one of the 24 leading UK universities for research and teaching.