Variability in patient pathways and experiences of care in peritoneal mesothelioma
This mixed methods study aims to explore variability in the care pathway of people with peritoneal mesothelioma, and to explore the patient experience of the care pathway. This project is being undertaken in collaboration with Hampshire Hospitals NHS Foundation Trust.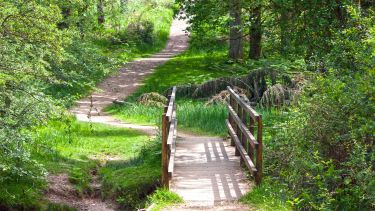 Off
This mixed-methods study will run from Jan 2022 - June 2023 and will use questionnaire and in-depth case-study methods. It will involve two sequential workstreams:
(1) Cross-sectional questionnaire of peritoneal mesothelioma patients and family members to explore demographic characteristics; patient pathway; experiences of treatment and care.
(2) An exploratory case study series of individual patients, their family members and professionals, representing up to seven patients with a diagnosis of peritoneal mesothelioma.
The outcomes of the study are to establish level of variation in peritoneal mesothelioma patients and establish factors which influence variation; to understand patient/family member experiences of variations in treatment/care pathway; to identify factors influencing patient satisfaction; to use the findings to develop guidance/recommendations to improve consistency of patient pathway for peritoneal mesothelioma patients across UK and to inform policy development and professional practice.
For more information about this study contact Dr Steph Ejegi-Memeh or Dr Virginia Sherborne
---
Further information about peritoneal mesothelioma and the support available can be found here.
Flagship institutes
The University's four flagship institutes bring together our key strengths to tackle global issues, turning interdisciplinary and translational research into real-world solutions.