AHRC funded Collaborative Doctoral Award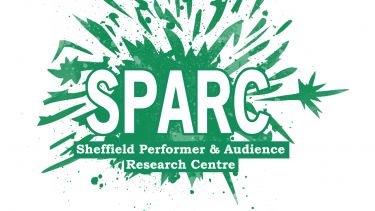 Project summary
Classical music organisations are becoming increasingly concerned with issues of relevance, aging audiences, and diminishing box office returns.  Alongside the work of a well-established heritage classical sector in the UK, there is currently a new cluster of organisations emerging, seeking to tackle these problems on their own terms. 
Manchester Collective is one of these ensembles, promising "radical human experiences" to a new, culturally adventurous audience through a highly collaborative programme of cross-genre touring work, delivered in both traditional concert halls and alternative performance spaces across Europe and the UK.
The work of the Collective reflects a growing trend towards alternative presentations of classical music that remains as yet under-researched, and this CDA project will offer a timely opportunity for in-depth, longitudinal empirical research to investigate a) public discourse around classical music, b) the unique training, skills, and attitudes of a new generation of performers and producers, and c) the motivations and experiences of audience members.
Engagement, outreach, dissemination and impact initiatives
The CDA student will be fully involved in the activities of the Sheffield Performer and Audience Research Centre (sparc.dept.shef.ac.uk) through organisation and contribution to conferences, public engagement activity (e.g. Festival of the Mind in Sheffield; Be Curious and Light Night in Leeds) and publications for academic readers and arts practitioners. Where appropriate, the student will also represent Manchester Collective at arts sector network events and international conferences, making the findings of the PhD research accessible and applicable to arts practitioners and promoters. The project will be connected with the AHRC Centre for Cultural Value (CCV), where Prof Stephanie Pitts is a Co-Investigator, and the CDA student will be encouraged to be fully involved in the research activities and agendas of the CCV as part of their doctoral training and development.
Financial support
Full-time AHRC Competition Studentships for doctoral research are 3 years in duration (or 6 years part time). Awards are subject to satisfactory academic progress. Awards must be taken up in October 2020. No deferrals are possible. Awards will comprise UK/EU fees at Research Council rates and, for eligible students, a maintenance grant (£15,009 in 2019/20).
Applicants must apply for a place of study and funding from WRoCAH. 
Application details and supporting information
For more information about this project contact
Prof Stephanie Pitts (s.e.pitts@sheffield.ac.uk) 
Prof Karen Burland (k.burland@leeds.ac.uk) 
Adam Szabo (adam@manchestercollective.co.uk)
Find a PhD
Search for PhD opportunities at Sheffield and be part of our world-leading research.