Diversifying participation in English folk singing: New project launched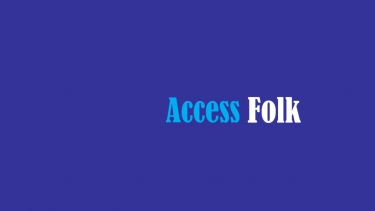 Dr Hield, an award-winning folk singer, is a senior lecturer in ethnomusicology - the study of how music is imagined, discussed and made.
In recent years, there has been fewer musicians engaging in traditional music, causing the English folk club scene to be under threat of extinction.
Dr Hield is set to launch an ambitious programme of initiatives to help make the folk club scene more accessible in a bid to ensure its survival in the 21st century.
Video: Fay Hield performing with The Full English at the BBC Folk Awards (2014).
The fellowship, funded by the UK Research and Innovation, support universities and businesses in developing their most talented early career researchers and innovators and to attract new people to their organisations, including from overseas.
The aim of the scheme is to develop the next wave of world-class research and innovation leaders in academia and business.
The project named 'Access Folk', will trial and evaluate new approaches in collaboration with the wider folk singing scene. Access Folk is built on co-production principles where the people affected have real power to direct the research.
The project is looking for people who would be interested in actively taking part in designing research to address issues faced by folk singers.
The Consulting Groups will draw knowledge together to advise the Access Folk Board. The groups will be focused on specialist areas (drawing on the 'protected characteristics' outlined in the Equality Act 2010 and priority areas from Arts Council England): Age; Race; Gender; Disability; Belief and Class.
Anyone over 18 with ideas or experience that feed into the specialist areas can join the Consulting Groups. Discussions on the project will aim to understand the benefits of folk singing as well as understanding the place of folk music within modern day society. 
What is the place of folk singing in contemporary England?
How do people want to engage with English cultural traditions through song?
How can we facilitate participation in folk singing in England?
There will also be 'ask a friend' activities to explore the experience of people who don't currently sing. People are invited to sign up to the newsletter via the website for more information.
To speak to the team, please contact: accessfolk@sheffield.ac.uk or 0114 222 0466.
Flagship institutes
The University's four flagship institutes bring together our key strengths to tackle global issues, turning interdisciplinary and translational research into real-world solutions.