First online publication on new 'Global Notation' system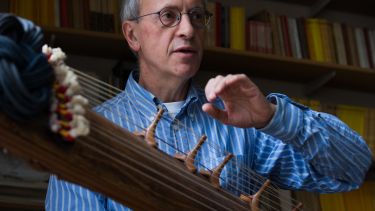 Dr Andrew Killick from the Department of Music at the University of Sheffield is a Reader in Ethnomusicology and Director of the distance learning MA programme in Traditional and World Music. He teaches in all areas of ethnomusicology and world music, and specialises on world music transcription and analysis.
My view is that the intrinsically interconnected nature of the world's musical idioms will be best revealed through a common and culturally unspecific notation system, global notation.

Dr Andrew Killick

Ethnomusicologist, The University of Sheffield. 
His present project "global notation" provides a new form of music notation with the aim of being able to represent any kind of music in terms of its own principles, while being as easy to learn as possible. This is part of the longer term project to explore 'The Making of the Musical World'. This is to challenge the existing overviews of "world music" which portrays the world as a set of separate cultures; developing different forms of music to suit their different needs. The aim is to highlight how musical ideas tend to be generated and disseminated through contact between different cultures.
The publication was recently released in the online 'Analytical Approaches to World Music' Journal, along with eight responses from senior scholars in the discipline.
On his Global Notation website, Dr Killick introduces the system as follows:
Global notation is a way of visually representing the sounds of any kind of music. Around the world, music gets written down in many different ways, each designed to suit its own musical tradition. But musicians and music researchers increasingly work across traditions rather than within them, and need to be able to communicate about musical sound in a common written language. Western staff notation has been made to serve that purpose, but not very satisfactorily, since it is no less tied to its own tradition than any other existing notation system, besides being notoriously difficult to learn. What if there were a notation system designed from the beginning to represent any kind of music in the world while being as easy to learn and use as possible? Global Notation.org, Dr Killick.
Why write music down?
What is ethnomusicology?
Ethnomusicologists seek to understand the whole process within which music is imagined, discussed and made. We try to relate specific musical sounds, behaviours and ideas to their broader social, cultural and political contexts. Studying individuals and societies all around the world, including the West, we aim to discover and document human musical life in its full richness and diversity. One unifying theme in the ethnomusicological approach is the method of participant-observation: typically, we work closely with our musical contacts over a sustained period, and we often learn performance alongside others in the tradition as a means of building expertise and sharing experience.
Ethnomusicology in Sheffield
The ethnomusicology research programme at Sheffield is one of the largest in Britain, with around twenty postgraduate students as well as four academic staff and a world musician in residence.
The staff regularly publish in the subject's key periodicals (e.g. Ethnomusicology, Ethnomusicology Forum and Yearbook for Traditional Music) and are frequently invited to contribute to edited collections in the field. We're an active centre for meetings, having hosted conferences of the British Forum for Ethnomusicology (BFE), the European Foundation for Chinese Music Research (CHIME), the International Council for Traditional Music (ICTM) and Traditional Song Forum (TSF). We have also hosted many distinguished ethnomusicological visitors.
Programmes in ethnomusicology take advantage of Sheffield's location at the geographical centre of England to pursue strong interests in English traditional musics, while balancing the "ethnomusicology at home" approach with expertise in researching the music of more distant places, especially in Asia. Staff define their specialisms not simply by geographical areas but also by issues and themes that cut across cultures, and that also inform their teaching at both undergraduate and postgraduate levels: for instance, traditional music in the modern world, music and place, or music and community. This enables Sheffield ethnomusicology staff to provide effective supervision for postgraduate research projects both within and outside their own geographical areas of specialisation. Recent PhD theses in ethnomusicology at Sheffield have focused on musics of England, Crete, Vietnam, China, Taiwan and Nigeria.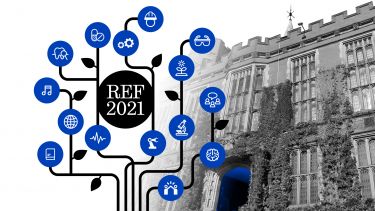 Research Excellence Framework 2021 results
The results demonstrate our research and impact excellence across a broad range of disciplines and confirm that our research is having a significant positive impact on lives across the globe.