MINC: Providing music support across the city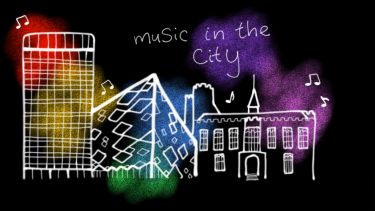 Amy Grierson
Committee Member and Student Volunteer
Music in the City (MinC) is the music department's student-led volunteering organisation. In normal circumstances we work with primary and secondary schools, particularly those with less music provisions, and put on a variety of creative musical projects for them to enjoy. We also run projects in special needs schools and care homes. We are partners with the Sheffield Music Hub and Create Sheffield who we work with to achieve our aim. However, due to the coronavirus pandemic we have unfortunately not been able to put on any face to face projects for a while. Whilst this has been a challenge, we have fully launched ourselves online.
During the end of the last academic year, as we were still in tough restrictions, MinC decided to set up a YouTube channel so we could have a platform to share our online projects with schools. Our first project was an 'Instrumental Series' where volunteers would tell fun facts about their particular instrument and play it as well. This was particularly aimed for primary schools, although anyone new to a particular instrument would have found it interesting. The reception of these was great with many of the videos receiving over 100 views, and our marketing trailer for the project seeing over 2,500 views on our Facebook page. This gave us the confidence to utilise our channel even more and produce more exciting online projects for the next academic year.
This year has been difficult and we have definitely missed getting out into the community and making music in person. MinC has worked so hard this year to adapt to online projects and I have loved being part of such a passionate and dedicated committee. Even online, MinC is as strong as ever and is looking forward to lots more exciting music making opportunities in the future"

MINC Student Volunteers 
Our first online project of the new academic year was our 'Studying Music at GCSE, A Level and University' videos. We made three individual videos displaying why our volunteers thought music was a good subject to pick at each of these levels. These were particularly aimed for secondary school students to aid them in picking their subjects at this time. We specifically created these videos before Christmas so students could watch them to help them before making their subject choices. These also had a great reaction with all videos over 60 views, with the university video having 103 views.
Our next project of the term, a series of 'reactionary videos', is to be released at the beginning of February. These videos are intended for primary school students, with the aim for children to sit and listen to, and think about, a piece of music. Each volunteer will talk about the piece of music, discussing what they enjoy about it. A wide range of pieces are discussed in these videos, allowing children to recognise the different genres of music available.
Whilst MinC moving online has been a challenge, as our project thrives on face to face contact, we believe we have reacted to the fast-changing situation well by creating two successful projects, with one or two more on the way!
Please keep up to date with our progress by following us on our social media and YouTube Channel:
●       Facebook: @musicinthecitysheffield
●       Twitter: @MinC_Sheffield
●       Instagram: minc_sheffield
●       Youtube channel: Music in the City
●       Email: musicinthecity@sheffield.ac.uk
Katie Clifton
Chair of Music in the City (2020-2021) and Student Volunteer.