Octagon Records - New music label launched by students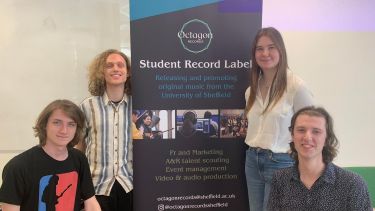 From September 2023, the student-led record label, Octagon Records, will be releasing new music from artists in Sheffield who otherwise wouldn't have the opportunity to have their music heard. 
Supported by Department of Music staff, the formation of the record label has forged partnerships with leading musical organisations within the region.
Thanks to a generous alumni donation, new high-tech equipment for music videos, live streaming and promotional campaigns has been purchased to support the production of artist material for online platforms.
We've been able to provide exclusive behind the scenes access into the live and recorded music industry. Students are getting experience into different creative and practical roles and helping to promote artists within Sheffield. 

Neil McSweeney

Project lead 
Octagon Records will be able to provide students with new skills in music promotions, music distribution and event management. This will provide a unique foundation for those students who have ambitions to pursue a career in the music management industry.
Industry Insights
Over the past year, label members have enjoyed a series of masterclasses with industry experts. This has provided insight into artist management in the live and recorded music scene. Guests have included:
Production trips
Students also enjoyed the chance to network with industry professionals. A visit to the National Gaming Museum gave students the opportunity to experience a production of a music video with folk artist, M J Boulter.
This was followed with access to the Bellowhead reunion tour at Sheffield City Hall. This allowed students to meet artists, crew and sound engineers, and gain a understanding into how a tour is managed. 
Open Mic Night
From September, Octagon Records will be running an open mic night at The University Arms  - all performers and spectators will be welcome to enjoy live music within a supportive and inclusive environment. 
Congratulations to the team for their success! Follow the journey on Instagram.Octagon Records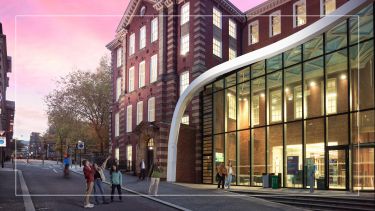 Visit us
Discover what sets Sheffield apart at our undergraduate open days on the Saturday 21 October or Saturday 18 November.