Dr Cayenna Ponchione-Bailey
Research Associate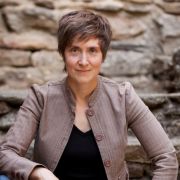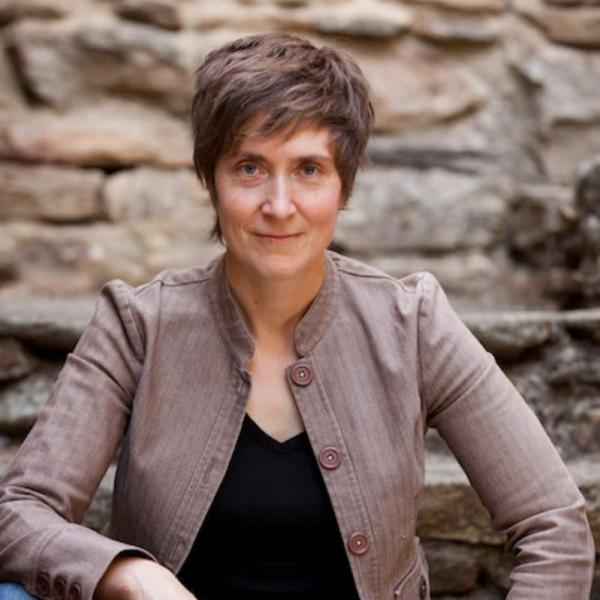 Profile

My research is focused on the social-psychological and socio-political aspects of orchestral music-making – from the intricacies of co-performer communication in modern and historically informed contexts, to the politics of participation and orchestras' geo-political significance.

I explore these questions through a blend of practice-based research and empirical investigation – combining my work as a conductor and performer with academic scholarship. A hallmark of my scholarship has been to develop new technological solutions for addressing methodological hurdles in orchestral research, such as gaining access to performers thoughts and experiences while engaged in the act of performance and capturing micro-timing data from large numbers of orchestral players simultaneously.

In my role as an orchestral conductor, I advocate for, programme and conduct a substantial amount of new music and the works of underrepresented historical composers. Recently this has included the orchestral compositions of Louise Farrenc, Florence Price, Amy Beach, Grace Williams, Germaine Tailleferre, Clara Schumann and Fanny Mendelssohn. I have also commissioned and premiered dozens of new works by emerging and established composers including Toby Young, Solfa Carlile, Shirley Thompson OBE, Sadie Harrison, Nicola LeFanu, Arson Fahim, Joshua Oxford, and Rhian Samuel, amongst many others.
Research interests

My research interests are focused on the social-psychological and socio-political aspects of orchestral music-making. This has ranged from investigating the moment-by-moment decision- making of orchestral musicians during rehearsal and performance, to researching the social and political implications of Afghanistan's orchestral activities. I am currently combining my interests in the sociology of orchestral practices with their international forms in my Leverhulme Early Career Research Fellow research here at the University of Sheffield.

Working with scholars and musicians from Afghanistan now living in exile, we are collaborating to produce the first book which will focus exclusively on the historical and contemporary activities, practices and meaning-making of the orchestras of Afghanistan. As part of this work, we have also been ensuring that the orchestral music of Afghanistan continues to flourish at a time where such music-making is censored in the country. The Orchestral Music of Afghanistan: Looking Forward, is an initiative featuring the new compositions of Afghan composers, creating greater access to this incredible musical world for composers and listeners alike.

Previously, my doctoral research at the University of Oxford focused on creativity and authorship in orchestral performance by investigating the influences that shape orchestral players' musical decision-making in rehearsals and performances. To do this I collaborated with computer scientists at the Cornell University to develop a bespoke online data collection platform which facilitated the collection of orchestral musicians' thoughts and experiences of precisely the same short performance episode producing data that enabled the tracking of musical and social influence from note to note. I developed this research method in my postdoctoral work on the AHRC- funded Transforming 19th-Century Historically Informed Practice in which I researched the consequences for performers and listeners on experimental approaches to 19th-century style, with a focus on the effects of expressive asynchrony. During this project I worked closely with Professor Eric Clarke to develop new methods of tracking the individual timing of string players' note onsets in an orchestral setting in order to analyse interpersonal micro-timing data across rehearsal, performance and recording contexts and connect that data to musicians' and audiences' experiences of the same musical passages.
Professional activities and memberships

Alongside my academic interests I'm passionate about the intersection of my own orchestral conducting work with environmental and social justice research and initiatives. Over the past two decades I have led on a number of projects which have sought to leverage orchestral music-making to highlight environmental and social justice issues as well as explore the impact of intercultural socio-musical initiatives on musicians, participants and audience members. Here are links to a number of those projects:

Some of this work in the press: 

Other professional roles:

I am also Director for Research, Oxford Conducting Institute, teaching conducting workshops and leading on publications and conference initiatives; and hold the position of Conducting Fellow with the Oxford Philharmonic Orchestra, where I am the coordinator of the orchestra's Side-By-Side programme—creating the opportunity for student musicians to perform alongside our professional players. I additionally hold the following posts:

 External Member, Institute for Social Impact Research in the Performing       Arts, Guildhall School of Music and Drama
 Co-lead, International Campaign for Afghanistan's Musicians
 Curator of the Sheldonian Theatre