Dr Jacob Downs
Honorary Research Fellow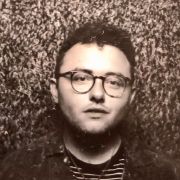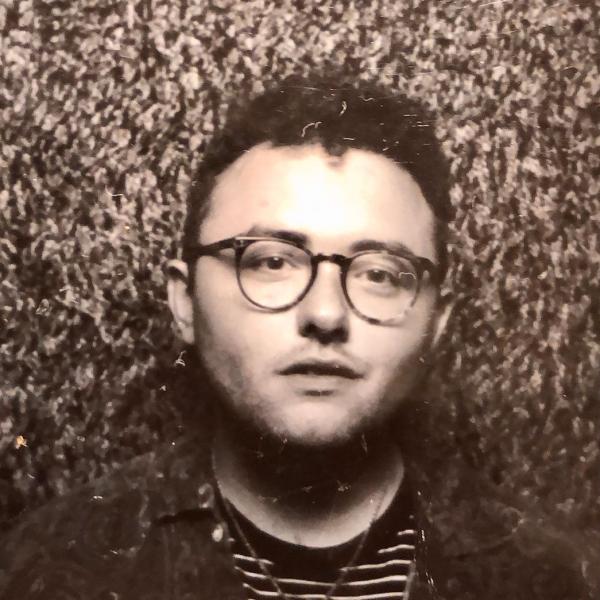 j.k.downs@sheffield.ac.uk
Jessop Building
Full contact details
Dr Jacob Downs
Department of Music
Jessop Building
Leavygreave Road
Sheffield
S3 7RD

Profile

I am Postdoctoral Research Associate on Professor Nicola Dibben's HEIF-funded project 'Encountering Ethics and IP in AI Music Generation', exploring the complex contemporary relationships between musical composition, human–AI co-creation, intellectual property rights, and government policy.

I passed my PhD viva at the University of Sheffield in 2021 with no corrections, having received full funding from the AHRC via WRoCAH. Prior to my doctoral studies, I received my MSt with distinction from St John's College, Oxford, in 2016, funded by the Ertegun Scholarship Programme; and I graduated with a first-class BA from Christ Church, Oxford, in 2015.

Before my return to Sheffield, I was briefly Postdoctoral Research Fellow at the University of Cyprus (European Research Council, 2022) on a project about music, sound, and violence. I was also a research assistant for Carolyn Birdsall at the University of Amsterdam (Dutch Research Council, 2021), supporting her historical research into European radio with archival work.

I have acted as a supervisor and adviser on a range of undergraduate and postgraduate research projects at the Universities of Sheffield, Oxford, and Cambridge, most recently on the MA Psychology of Music and MA Music Management courses here at Sheffield. I have also been a tutor at various colleges at the University of Oxford, teaching undergraduate courses on music, sound, and contemporary thought.

Beyond my academic work, I am also an established musician, arranger, and scoring consultant, working mainly at the intersection of classical, popular, and electroacoustic music.
Research interests

My research explores listeners' and musicians' experiences with music and sound technologies. I combine qualitative empirical methods with historical research and theoretical approaches drawn from the fields of sound studies, phenomenological philosophy, and music psychology. I am also interested in the burgeoning field of ecomusicology.

My doctoral project explored the often complex perceptual experiences of headphone users, analysing data collected through interviews with an array of listeners to crystallize novel conceptual models. I found that, when using headphones, listeners often experienced relayed sound as giving rise to a sonic space within – and sometimes just beyond – their heads. This sometimes had interesting perceptual consequences pertaining to intimacy and bodily integrity. I also found that listeners variously experience headphones as material objects and as 'transparent' mediums for sound, sometimes describing their headphones as extensions of their listening bodies. Moreover, I was able to nuance prevailing ideas of headphones as intrinsically anti-social or isolating technologies, providing analysis of how 'interior' and 'exterior' lifeworlds interpenetrate during headphone listening. 

I have presented my research both nationally and internationally at a range of conferences, workshops, and invited talks. I have so far published research derived from the thesis in journals such as Body & Society and the Journal of Sonic Studies. Thesis material has also underpinned public research outputs including a Music Mind Machine podcast collaboration with Katherine Wareham and Nicola Dibben on the subject of music and space (presented by BBC Radio 3's Tom McKinney) and an interview about my research with the AHRC and UKRI. The thesis was also cited in a recent Harper's Magazine article written by Sasha Frere-Jones.

My full academic CV is available here.

Journal articles

Downs JK (2021) Headphones, Auditory Violence and the Sonic Flooding of Corporeal Space. Body & Society, 27(3), 58–86.

Downs JK (2021) Acoustic Territories of the Body: Headphone Listening, Embodied Space, and the Phenomenology of Sonic Homeliness. Journal of Sonic Studies, 21.

Book reviews

Downs JK (2020) A Textbook Social History of Musical Media Technology. Sound Studies, 6(2), 265–268. 
Professional activities and memberships

I have experience in facilitating knowledge exchange between the disciplines of academic research and government policy-making. During my time as a doctoral student, I completed a three-month, full-time policy research secondment to the Department for Digital, Culture, Media and Sport. The project, in association with UKRI, explored the social-psychological bases of charitable-giving policy and seed-funding initiatives in the UK. My research led to evidence-based policy interventions that later contributed to a multi-million-pound charity grant initiative.

Beyond research, I have diverse professional experience as a musician, arranger, scoring consultant, and musical director. Clients have included the likes of Jools Holland, Nitin Sawhney, Hannah Peel (for Paul Weller), Bill Ryder-Jones, Erland Cooper, and Anna Phoebe. As a soloist (piano, voice, viola), I have performed at major venues including Barbican Hall, the Royal Albert Hall, Union Chapel, and Milton Court Concert Hall and at major festivals such as WOMAD.