John Ball
Teaching Associate in Performance
Musican in Residence specialising in North Indian Music
Director, UoS Indian Music Ensemble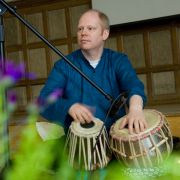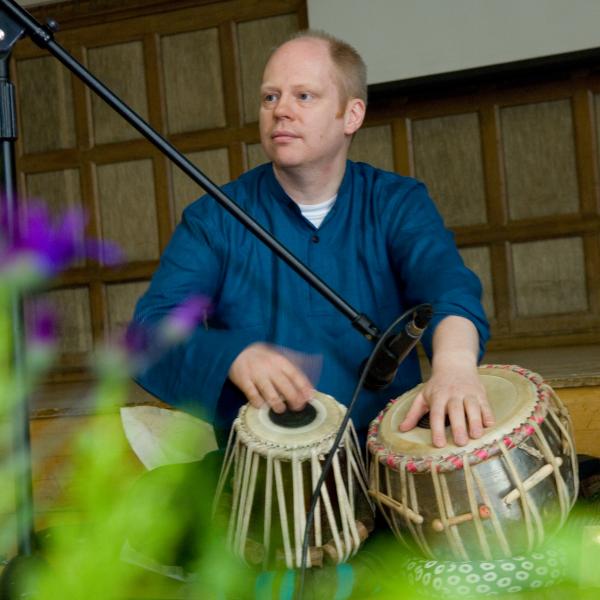 j.ball@sheffield.ac.uk
215, Jessop Building
Full contact details
John Ball
Department of Music
215
Jessop Building
Leavygreave Road
Sheffield
S3 7RD

Profile

John Ball is currently working with the University of Sheffield as World Music Performer in Residence. John specialises in North Indian Classical Music, teaching and performing on tabla and santoor. He also brings to the department a huge amount of experience as a composer and performer in world music ensembles, collaborating with Western Classical, West African, Jazz, Folk and Pop Musicians.

John regularly performs on tabla and santoor with several music and dance projects including Rafiki Jazz, a Sheffield based 10-piece world music collective. Mishra, a Sheffield based Indo-Folk music quartet made up of ex UoS music graduates, Balbir Singh Dance Company and Pandit Pratap Pawar (Kathak dance).

He has worked with a diverse range of artists including Sarathy Korwar, Juldeh Camara (BBC World Music Award Winner), Jarvis Cocker and Richard Hawley. I completed my Masters in Music Performance at University of York in 2000.
Research interests

My research is focussed on the adaptation of 'Indian music' skills and aesthetics on 'Western' and/or non-Indian instruments with an interest in exploring improvisation skills through Indian music rhythmic and melodic concepts. I work with individuals or ensembles exploring composition, fusion/crossover, mix of musical genres.