Dr Laura Stefanescu
Faculty of Arts and Humanities
Research Associate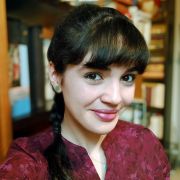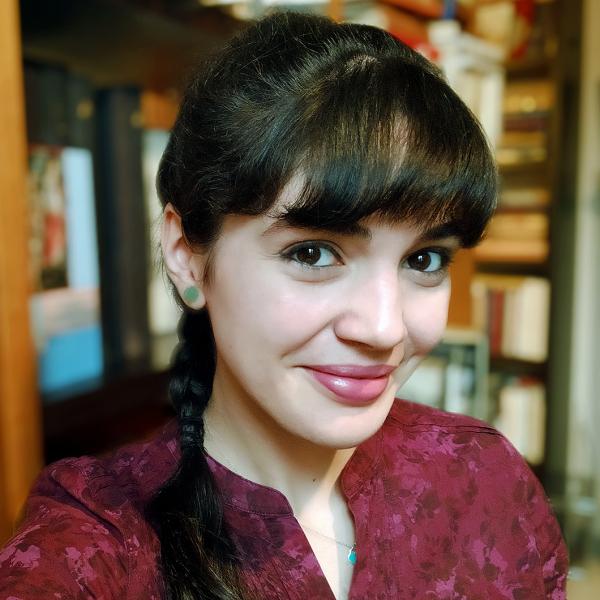 l.stefanescu@sheffield.ac.uk
Jessop Building
Full contact details
Dr Laura Stefanescu
Faculty of Arts and Humanities
Jessop Building
Leavygreave Road
Sheffield
S3 7RD

Profile

Laura studied history and art history at BA and MA level at the University of Bucharest, the Université Paris IV Sorbonne, the University of Utrecht, and the École des hautes études en sciences sociales. She has recently completed her doctoral studies at the University of Sheffield, as part of Dr Tim Shephard's project 'Music in the Art of Renaissance Italy c.1420-1540.' Laura's dissertation entitled 'Staging and Painting the Heavens: Art, Theatre, and Music in Fifteenth-Century Florence' analysed examples of religious musical iconography from Quattrocento Florence in connection to the theatrical performances and devotional life of the city.

Laura is currently working as Research Associate for Dr Tim Shephard's project 'Sounding the Bookshelf 1501: Music in a Year of Italian Printed Books.' Her expertise lies primarily in the art of Renaissance Italy, as well as in theatrical, religious, and musical culture.
Research interests

Laura's research is focused on Italian art from the fifteenth century and early sixteenth century, which she approaches from several interdisciplinary perspectives. Her research addresses musical iconography, particularly in religious artworks, as well as all sensorial aspects related to the perception of artworks. The relationship between commissioner, artist, and viewer as well as all the cultural mechanisms that contribute to the creation of an image are of great importance to her work.

One of Laura's research themes is concerned with the connection between art and theatre in Quattrocento Florence and the influence of the performative on the visual culture of the time. She is also interested in the broader themes of religious experience and devotion in Renaissance Italy, as well as in the concept of music and in the musical culture of the period.
Professional activities and memberships

Books

Shephard, Tim, Sanna Raninen, Serenella Sessini, and Laura Ștefănescu. Music in the Art of Renaissance Italy c. 1420-1540. London: Harvey Miller, 2020.

Articles

Shephard, Tim, Laura Ștefănescu, and Serenella Sessini. "Music, Silence, and the Senses in a Late Fifteenth Century Book of Hours." Renaissance Quarterly 70.2 (2017): 474-512.

Ștefănescu, Laura. "Heaven: Assumption of the Virgin." Exhibition entry for the forthcoming book (2020) The Museum of Renaissance Music: A History in 100 Exhibits, edited by Tim Shephard and Vincenzo Borghetti.