Staff research and grant success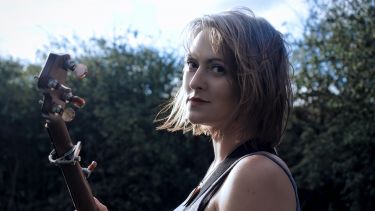 The quality of research in universities across the UK is assessed periodically by the Research Excellence Framework (REF). The most recent results were published in December 2014 where the Department of Music was ranked top 6th in the UK for its subject discipline. The results demonstrated the research excellence of our staff and confirmed our place as a world-leading university.
Staff across the Department of Music have continued to produce high-quality research since, which has attracted recognition and support from interdisciplinary projects, UK grants and international awards. 
2021 saw research collaborations leading musical discovery within the music industry, business, the public and third sectors: 
Dr Fay Hield was awarded a prestigious Future Leaders Fellowship from UK Research and Innovation (UKRI). Dr Hield is set to launch an ambitious programme of initiatives to help make the folk club scene more accessible in a bid to ensure its survival in the 21st century. 

 Dr Cayenna Bailey commissions When Waters Speak webinar series in collaboration with the Global Network of Water Museums. The webinars brings together artists and scientists to discuss the impact of climate change on water resources in East-Africa. It features an electro-orchestral music piece recorded by the Orchestra of St John's, composed by the band pecq. 

Dr Renee Timmers released the book: Together in Music: Coordination, expression, participation. The book consists of 37 chapters taking an organisational, psychological and musical perspective on ensemble performance and its social, emotional and wellbeing affordances. A number of student alumni, students and staff collaborated on the book, including: Dr Mark Doffman, Dr Michael Bonshor, Dr Nicola Pennill, Dr Jennifer McRitchie.
As chair of ICMPC-ESCOM, Dr Timmers co-ordinated the 16th International Conference on Music Perception and Cognition. This virtual conference aimed to provide an interdisciplinary and intercultural platform for the dissemination of most recent developments in music cognition research, and included attendees from around the world. 

Dr Jennifer McRitchie joins the Department of Music for the 2021 UKRI Future Leaders Fellowship designing new musical technologies for older adults' wellbeing. The £1,183,340 project investigates how we can harness emerging technologies to boost opportunities for older adults living with dementia and their carers to interact with music.
John Ball - collaborated with UK/Pakistan film director, Aneel Ahmad, and was commissioned to compose and perform music for the film 'Her My Voice'. A short documentary-drama based in the little-known world of a dancing woman. Set in the vibrant city of Lahore, Her My Voice tells the emotional story of Komal, a deaf mute transsexual, as she reconnects with her father after he suddenly falls ill. Her My Voice' premiered at the 29th RAINDANCE International film festival in 2021.

Tim Knowles released the first album for his ensemble, Emergence Collective, a Sheffield based acoustic post-minimalism band. 
Dr Dominic Broomfield-McHugh discovered one of the most popular musicals in Broadway history was originally planned to be a story about a young boy in a wheelchair, according to newly-uncovered drafts of the show. These new insights into Willson's life and career were published in a new book by Oxford University Press - The Big Parade: Meredith Willson's Musicals from 'The Music Man' to '1491.
Professor Broomfield-McHugh organised an international online conference: Rethinking the Golden Age Musical, in which Broadway performers, authors, academics and archivists celebrated the most treasured period in Broadway history– while taking a critical approach to its troubled past. Lead Broadway and West End performers featured and discussed the materials housed in the Songbook Archives.
A world-class university – a unique student experience
Sheffield is a research university with a global reputation for excellence. We're a member of the Russell Group: one of the 24 leading UK universities for research and teaching.