Dr Justin Morey
BA (HONS), PGCHE, PhD, FHEA
University Teacher in Global Music Industries and Management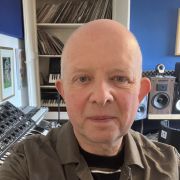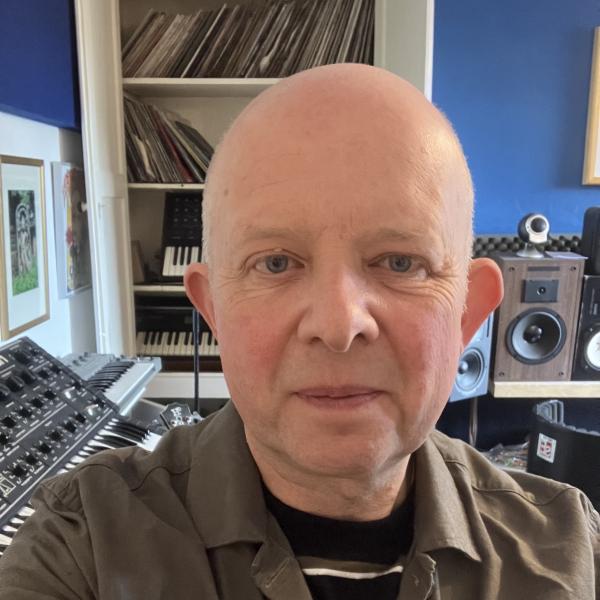 justin.morey@sheffield.ac.uk
Jessop Building
Full contact details
Dr Justin Morey
Department of Music
Jessop Building
Leavygreave Road
Sheffield
S3 7RD

Profile

I have a professional industry background as an independent studio owner, engineer and producer, composer and artist working in popular music, co-founding and operating Mother Digital Studio in Shoreditch, London from 1995-2003.

Since relocating to Sheffield in 2003 I have taught in HE at Community Music (London), Confetti Studios (Nottingham), Leeds Conservatoire and Leeds Beckett University where I held a full-time post as senior lecturer from 2009-2023. My teaching specialisms included the music industries, studio-based recording and production, popular music studies and production analysis.

My research interests include digital sampling, copyright, and creative practice in music production. I was awarded my doctorate in July 2017 for my thesis, 'A Study of Sampling Practice in British Dance Music, 1987-2012'; and have written a number of articles and book chapters on sampling.

My current creative practice focuses on soundscape composition combining field recording of wildlife and nature sounds, documentary interviews with participants in conservation and site-specific music recordings. Three pieces, produced collaboratively with Dr Paul Ratcliff (Leeds Beckett University) and Helena Turner, and collectively titled 'Spurn: Shifting Sands, Shifting Sounds' were premiered in September 2023 at Migfest 23 in Spurn, East Yorkshire.

I am currently external examiner for undergraduate and postgraduate music courses at UCLAN and partner institutions and have previously been an external examiner for University of Derby, Sheffield Hallam University, University of Westminster and University of Brighton.
Research interests

PhD Thesis 

Morey JE (2017) A Study of Sampling Practice in UK Dance Music, 1987-2012

Journal Articles

Morey JE; McIntrye P (2014) The Creative Studio Practice of Contemporary Dance Music Sampling Composers. Dancecult : Journal of Electronic Dance Music Culture, 6 (1), pp. 41-60. HTTPS://DOI.ORG/10.12801/1947-5403.2014.06.01.03

Morey JE (2013) Copyright management and its effect on the sampling practice of UK dance music producers. IASPM Journal, 3 (2), pp. 48-62. HTTP://WWW.IASPMJOURNAL.NET/INDEX.PHP/IASPM_JOURNAL/ISSUE/VIEW/54

McIntyre P; Morey JE (2012) Examining the Impact of Multiple Technological, Legal, Social and Cultural Factors on the Creative Practice of Sampling Record Producers in Britain. Journal on the Art of Record Production, (7), HTTPS://WWW.ARPJOURNAL.COM/ASARPWP/EXAMINING-THE-IMPACT-OF-MULTIPLE- TECHNOLOGICAL-LEGAL-SOCIAL-AND-CULTURAL-FACTORS-ON-THE-CREATIVE-PRACTICE-

Book Chapters

Morey J (2021) Sampling Practice: The Threat of Copyright Management to its Future (and Past). In: Harrison A; Rigg T ed. The Present and Future of Music Law. London: Bloomsbury Academic Publishing, pp. 46-63.

Morey J (2021) UK Sampling Practice: Past, Present and Future. In: Mazierska E; Rigg T; Gillon L ed. The Evolution of Electronic Dance Music. London: Bloomsbury Publishing, pp. 63- 80.

Morey J (2019) Ambient house: 'Little fluffy clouds'; and the sampler as time machine. In: Adkins M; Cummings S; Berndt A; Colton L; Field A; Holbrook U; Morey J; Talbot R; Toop D ed. Music Beyond Airports - appraising ambient music. University of Huddersfield Press, pp. 177-195.

Morey J (2016) The creative development of sampling composers. In: McIntyre P; Fulton J; Paton E ed. The Creative System in Action: Understanding Cultural Production and Practice. Palgrave Macmillan, pp. 60-73.

Morey JE (2012) The Bridgeport dimension: copyright enforcement and its implications for sampling practice. In: Kärjä A-V; Marshall L; Brusila J ed. Music, Business and Law: Essays on
Grants

Seed-funding grant (Leeds Beckett University, 2023): £5000

Early career research funding (Leeds Beckett University, 2021): £1000
Teaching activities

I am a fellow of the Higher Education Academy. My areas of teaching at University of Sheffield include the global music industries, popular music studies, community music and education and dissertation supervision.

I am currently supervising two PhDs at another institution, one concerned with the role of the audio post production sound editor and mixer in film, and the other exploring practice based research in the recording studio into stimulus approaches for improvisation.

Other areas of teaching that I have been involved with in my career include studio recording, mixing practice, production analysis and electronic music repertoire development.'
Professional activities and memberships

Writer member of PRS.

Member of PPL.

Peer reviewer for academic journals and UK and US academic publishers.