My Experience: Studying Traditional and World Music
MA Traditional and World Music
Karen studied on the Traditional and World Music distance learning course, graduating in 2018, and is now undertaking a project on Brazilian Choros which evolved from her dissertation project during the programme.
I was part of the 2016-2018 cohort of distance learning Master students in World Music Studies. I achieved my degree with distinction, aided by strong support from the program faculty.
Even before I retired from a 35-year public service career, I wanted to pursue one in music. My music training was scattered across years, places and people, and I felt a need to consolidate my skills. With Sheffield's World Music Studies MA program, I found an approach that suited my background and schedule, even with the 8-hour difference to the US West Coast.
It was a great fit for me. Even though Brazil is not a specialty of any of the faculty, their strong emphasis in core skills and knowledge meant that I could adapt the class modules to my interests. One thing that was key for me is that their assessment approach is more like actual practice in research, giving helpful guidance on drafts for revising prior to final evaluation. I also value the respectful way that the faculty conducted the program. That made the experience highly positive.
I also enjoyed meeting fellow students at the yearly residentials and learning from their insights from their wide-ranging musical lives. With faculty encouragement, one fellow student and I did a presentation at our graduation, which coincided with the BFE-RMA grad students research conference.
Of all my education, I am proudest and most energized by the work I did at Sheffield.

Karen Tsao

Traditional and World Music 
It has enabled me to get underway a project I envisioned – to create a collection of Brazilian choros that are sung, an important but eclipsed aspect of the genre to support its recovery and spread. My Master's project started this and I am now preparing the final draft, which has three times the number of songs as the thesis had.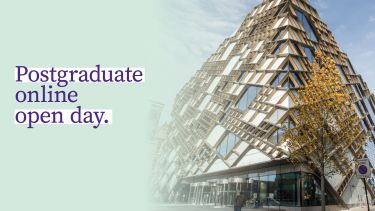 Postgraduate online open day
Book your place at our online open day on Wednesday 26 April to find out more about postgraduate taught study at the University of Sheffield.