Registration for new students
Welcome to Registration at the University of Sheffield.
Are you a continuing student?
If you're a continuing student then head over to the Student hub for everything you need to know about registering for the new academic year.
Registration for continuing students (requires login)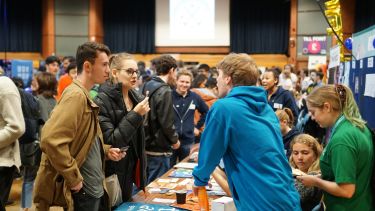 Information about tuition fees for new students.
What to do if you have any problems with your registration.
Registration at other times of the year
Information for students who are not registering in September 2021.
This gives information on modules offered by different departments across the University.
A comprehensive timetable of when and where each unit of study will take place.
This allows you to view the structure of your course of study.
Part-time and Distance Learning
Guidance for Distance Learning and part-time students.
As part of your registration with the University, you will be given the opportunity to indicate whether you would like to be included on the Sheffield electoral register.
Frequently Asked Questions
Common questions relating to registration for new students.