Gambling harm should be a recognised public health issue, researchers say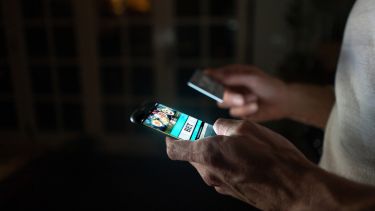 University of Sheffield researchers, funded by the National Institute for Health Research (NIHR), highlight a need to address gambling related harm in the same way we have tackled harm due to other risky behaviours such as alcohol consumption and tobacco smoking. 
There is widespread concern that the Covid-19 pandemic has increased the risk from easy access to gambling online. Gambling can cause mental health, family relationship and financial problems and those who already are socially isolated or experiencing mental health and financial issues are likely to be more vulnerable to harmful patterns of gambling.
A review of the existing research around potential ways to reduce the risk of harm from gambling and support those most affected by harms was undertaken.
The review identified the potential to put in place a wide range of policies to reduce the harm caused by gambling at national and local government levels as well as through provision of services for those already experiencing harm.
Gambling related harm should be seen as a public health issue and be recognised alongside harm from other forms of potentially addictive behaviour such as alcohol and smoking, according to evidence from a research team at the University of Sheffield.
In a paper published in Lancet Public Health, a team of researchers led by Dr Lindsay Blank from the University's School of Health and Related Research (ScHARR), has examined the existing evidence for what works to reduce the harm to individuals and communities as a result of gambling.
Gambling related harm affects more than 300,000 people every year in the UK and often leads to significant financial and mental health problems. The regulatory, education and treatment services that have been successful in reducing the impact of smoking and harmful drinking have not been systematically developed and evaluated for gambling. 
Furthermore, the study highlights how there is very little evidence of support interventions available to those people with gambling addiction problems, including those who are recovering from gambling addiction, but are in danger of relapsing.
Changing how gambling is perceived by the public, healthcare professionals and the government, and implementing some of the strategies identified in this study, is a crucial step in tackling the increasing recognised public health burden from gambling-related harm.
Dr Lindsay Blank, Research Fellow at the University of Sheffield's School of Health and Related Research (ScHARR), said: "Gambling is a major cause of harm to individuals, their families and many communities in the UK. The Covid-19 pandemic is making it even more difficult for people who are at risk, or are already affected, by the impact on their mental health, relationships and finances. People are spending more time at home and in isolation, and are more likely to be experiencing economic and personal stress which will increase the risks from gambling activities.
"Potentially harmful behaviours such as gambling are not given the same recognition as alcohol and smoking addictions. People often understand addictions to substances and can be much more accepting of how those problems need to be addressed as public health issues, whereas gambling is not widely seen as a public health problem across society.
"For people who seek help, some gambling support services have made the transition to providing support online in response to the pandemic, but it's difficult for them to reach everybody and it's even more problematic for them to reach those people who have dropped out and had a relapse in their recovery. If we can change how gambling is perceived and start to view gambling related harm as a public health issue then we can do more to both prevent harmful gambling and help those who are already in need of support."
Kamil Sterniczuk, whose relative was affected by gambling-related harm, said: "Even if you do not participate in gambling, you may still have noticed how it has become more popular and accessible. There are betting shops in almost every neighbourhood, gaming machines in pubs and smartphone apps in which gambling can be done at the tap of a button. Even many modern video games, often targeted at young people, contain random item purchases, so called 'loot boxes' that share many features with gambling. 
"Aside from creating revenue and jobs, this growth has also brought misery and suffering to those addicted to gambling. Pathological gambling can lead to social degradation, debt and crime. At the same time, we do not have well-established screening methods nor effective interventions to help those affected by gambling and their relatives. There is so much that needs to be done in this respect."
Professor Brian Fergson, Director of the NIHR Public Health Research (PHR) Programme, which funded the review, said: "The impacts of gambling-related harm are an important public health issue, especially during the pandemic at a time of increased strain on mental health and finances for many vulnerable people. 
"This NIHR-funded review plays a crucial part in identifying where more research is needed to take steps towards developing robust ways to help people affected by gambling harms."  
The paper, Interventions to reduce the public health burden of gambling-related harms: a mapping review, is published in the journal Lancet Public Health. To access the paper, visit: https://www.sciencedirect.com/science/article/pii/S2468266720302309
For more information on the team who conducted the research - the Public Health Review Team in the University of Sheffield's School of Health and Related Research (ScHARR) - visit: https://scharr.dept.shef.ac.uk/phrt/ 
For further information, please contact: