Global trends in online violence against women journalists revealed by new report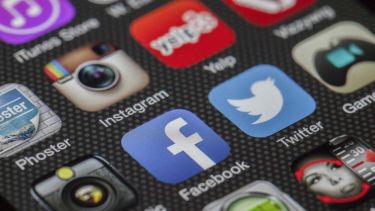 University of Sheffield researchers contribute to new report on the increase of online violence against women journalists
Report reveals how these attacks are linked to disinformation, intersectional discrimination, and populist politics
Findings show how online attacks have real-life impacts and how social media and news organisations are still struggling to respond effectively
A new report highlighting a sharp increase in online violence against women journalists - featuring contributions from researchers at the University of Sheffield - has been published.
The pioneering UNESCO discussion paper reveals how these attacks are inextricably bound up with disinformation, intersectional discrimination, and populist politics. 
'The Chilling: Global trends in online violence against women journalists' report includes an extract from a forthcoming interdisciplinary study carried out for UNESCO by Dr Julie Posetti, Global Research Director at the International Center for Journalists (ICFJ) and Senior Researcher affiliated with the University of Sheffield's Centre for Freedom of the Media (CFOM). The study also includes contributions from Dr Diana Maynard and Professor Kalina Bontcheva from the University of Sheffield's Department of Computer Science and CFOM, as well as from Professor Jackie Harrison and Dr Sara Torsner from the University of Sheffield's CFOM.
The first of its kind in terms of its scope and methodology, the report is based on:
A global survey of 901 journalists from 125 countries
Long-form interviews with 173 journalists and experts
Two big data case studies assessing over 2.5 million social media posts directed at prominent journalists Maria Ressa and Carole Cadwalladr
15 detailed country case studies
A literature review covering hundreds of scholarly and civil society research publications.
The paper provides hard facts and detailed analysis on the following key findings:
Online attacks have real-life impacts. Not only do they affect mental health and productivity, but physical attacks and legal harassment are increasingly seeded online.

20 per cent of the women journalists surveyed reported experiencing abuse and attacks in the physical world that they believe were linked to online threats.
Misogyny intersects with other forms of discrimination. Women journalists who are also disadvantaged by racism, homophobia, religious bigotry and other forms of discrimination face additional exposure to online attacks, with worse impacts.

While 64 per cent of white women journalists said that they had experienced online violence, that number was 81 per cent of Black women journalists who responded, 86 per cent of women respondents identifying as Indigenous, and 88 per cent of Jewish women journalists.
A similar pattern can be seen when analysing the survey data through a sexual orientation lens: while 72 per cent of heterosexual women indicated they had been targeted in online attacks, the rates of exposure for those identifying as lesbian and bisexual women were much higher – standing at 88 per cent and 85 per cent respectively.
Gendered online violence intersects with disinformation. While orchestrated disinformation campaigns weaponise misogyny to chill critical reporting, reporting on disinformation can be a trigger for heightened attacks.

41 per cent of the survey respondents said they had been targeted in online attacks that appeared to be linked to orchestrated disinformation campaigns.
The in-depth analysis of posts directed at Maria Ressa found that the largest surge of attacks on her Facebook page occurred in October 2016, when her news website Rappler published an investigative series into State-linked disinformation networks.
Online attacks against women journalists have political motives. Political actors, extremist networks and partisan media are identified as instigators and amplifiers of online violence against women journalists.

Over a third (37 per cent) of survey respondents identified political actors as top sources of online attacks against them.
In the in-depth analysis of posts aimed at Carole Cadwalladr, Leave.EU's Director of Communications Andy Wigmore's was the Twitter user who abused Cadwalladr most prolifically. He sent 38 highly abusive tweets before his account was suspended on 8 November 2020.
Social media platforms and news organisations are still struggling to respond effectively. In the context of an increasingly toxic information ecosystem, platforms are seen as major enablers for online violence. When women journalists turn to them or their employers in the midst of an online violence storm, they often fail to receive effective responses.

Facebook was rated the most dangerous of the top five platforms/apps used, with nearly double the number of respondents rating Facebook "very unsafe" compared to Twitter.
When analysing the 7,744 authors of obviously abusive tweets against Carole Cadwalladr, 25% of these accounts had been deleted or suspended.
The responses that the women survey participants received when they did report online violence to their employers were, on the whole, very unhelpful and included victim-blaming behaviour. Only 25 per cent of respondents reported online violence incidents to their employer. 10 per cent of them received no response, while 9 per cent were told to "grow a thicker skin" or "toughen up".
A team of 23 international researchers from 16 countries, led by Julie Posetti (Global Research Director), Nabeelah Shabbir, Diana Maynard, Kalina Bontcheva and Nermine Aboulez, contributed to the study. 
Contact
For further information please contact: