New report reveals international students in Sheffield bring £313 million benefit to economy    
In-depth analysis reveals the significant contribution of international students in Sheffield to the UK's economy
Sheffield Central is the top parliamentary constituency in the UK for financial gain from international students 
The area is financially better off – on average by £2,520 per person – because of international students
New research has revealed that just one year's intake of incoming international students in the Sheffield Central constituency brings £313 million of benefit to the UK economy.
The report, The costs and benefits of international higher education students to the UK economy, published today (Thursday 9 September 2021) by Universities UK International (UUKi) and the Higher Education Policy Institute (HEPI), with research from London Economics, finds the benefits of hosting international students significantly outweighs the costs.
The net economic benefit of £25.9 billion is spread across every part of the UK and the report provides the results for every one of the 650 Westminster constituencies. 
The contribution to the UK economy of international students in the 2018/19 intake resident in Sheffield Central is £290 million, making it the top constituency for net economic impact in the UK. This means the area is financially better off by £2,520 per person on average because of international students.
The University of Sheffield has always been passionate about recognising the vital contribution of international students, not only economically but culturally. 
We are very proud that Sheffield is renowned for being an inclusive and welcoming city.

Professor Koen Lamberts, President

President and Vice-Chancellor at the University of Sheffield
In 2013, the University launched the award-winning #WeAreInternational campaign with its Students' Union to ensure the positive impact of international students and staff in UK universities was recognised. More than 160 universities, education institutions and international organisations supported the campaign.
Professor Koen Lamberts, President and Vice-Chancellor at the University of Sheffield, said: "This report reflects the extensive contribution that our international students make, not only to our University but to the wider community.
"Our global reputation for teaching and research attracts more than 7,000 international students from over 150 countries. During their time at university, international students play a vital role working on placements in local hospitals and businesses, volunteering for more than 140 Sheffield charities and schools and also enriching the cultural life of the city."
Professor Sir Chris Husbands, Sheffield Hallam University Vice-Chancellor, said: "This timely report highlights what we in universities have always known – that international students bring huge benefits, not just to the local economy but also to the social fabric of our universities and local community more broadly. 
"The global pandemic restrained our capacity to welcome international students, but now as the world reopens, it is vital that we promote and encourage international students to come back to our world-leading universities, both at a local level but also at a national policy level through appropriate schemes and funding incentives."
The analysis lands as international student numbers at UK universities have been hit by the uncertainty caused by Covid-19 and changes to the tuition fee structure for EU students after Brexit – EU student acceptances to undergraduate degree courses were 56 per cent lower in early August 2021 than at the same time last year.
Sheffield Central MP and Chair of the All-Party Parliamentary Group (APPG) on International Students  Paul Blomfield, said: "International students bring enormous value in many ways. They enhance the learning environment of our campuses, contribute to research output, add to the cultural vibrancy of our communities and, as this report demonstrates, they bring huge economic benefits. Thousands of Sheffield jobs depend on international students and we will continue welcoming them to Sheffield."
UUKi and HEPI are calling for more to be done to promote the UK as a welcoming, diverse and accessible study destination. This could include ensuring the success of the new graduate route, reducing the financial barriers for international students, and supporting the improvement of English language ability.
Vivienne Stern, Director of Universities UK International, said: "While there has been a growing realisation of the tremendous social and cultural benefits of international students, this study provides a stark reminder of their financial importance to communities across the UK, economic recovery and the levelling up agenda. We now need fresh ideas and stronger momentum to achieve the UK Government's international education strategy target of attracting at least 600,000 international students every year by 2030 and the good this will bring to everyone."
Nick Hillman, Director of HEPI, said: "This report confirms higher education is one of the UK's greatest export earners. The benefits reach every part of the UK, from Land's End to John O'Groats. But international students do not just bring financial benefits. They also bring educational benefits by making our campuses more diverse and exciting places to be. To make the most of these benefits, we need to provide a warm welcome, ensure our educational offer remains competitive and help international students secure fulfilling careers after study. The policy environment is, in many respects, more conducive than it was, with the government gradually becoming more positive about international students. But the current halving in the number of EU students confirms future success cannot be taken for granted."
---
Additional information
The analysis shows that there were 496,000 international students studying for qualifications at higher education institutions across the United Kingdom in 2018/19 – equivalent to 20% of all higher education students.
Net economic impact per student was estimated to be £71,000 per 'typical' EU-domiciled student in the 2018/19 cohort, and £102,000 per non-EU domiciled student. In other words, every 14 EU students and every 10 non-EU students generate £1m worth of net economic impact for the UK economy over the duration of their studies.
The UK's international education strategy includes a target of increasing the number of international students in the UK to at least 600,000 by 2030 and the value of education exports to £35 billion per year by 2030.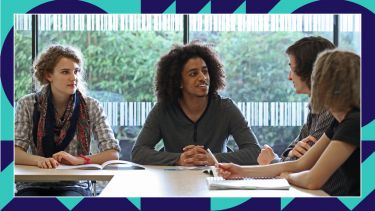 Open days
Find a home for your ambition. A Russell Group University. Discover what's possible at our next undergraduate open day.