People with Long-Covid after hospitalisation face limited recovery after one year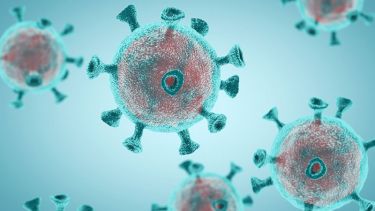 New study shows people who were hospitalised with Covid-19 and still experience symptoms at five months show limited further recovery one year on
The study confirms earlier research that people who were less likely to make a full recovery from Covid-19 were female, obese and required invasive mechanical ventilation to support their breathing during their hospital stay
The University of Sheffield was one of 53 institutions across the UK who assessed 2,230 adults who had been hospitalised with Covid-19 
People who were hospitalised with Covid-19 and continued to experience symptoms at five months show limited further recovery one year after hospital discharge, according to the latest results of the PHOSP-COVID study.
The University of Sheffield recruited and worked with patients with Long-Covid for the study which was led by the National Institute for Health Research (NIHR) Leicester Biomedical Research Centre and published as a pre-print on medRxiv.
The study confirms earlier research that people who were less likely to make a full recovery from Covid-19 were female, obese, and required invasive mechanical ventilation (IMV) to support their breathing during their hospital stay.1 
The University of Sheffield was one of 53 institutions across the UK who assessed 2,230 adults who had been hospitalised with Covid-19. They found that one year after hospital discharge, less than three in 10 patients in the study reported they felt fully recovered. This was largely unchanged from 2.5 patients in 10 at five months.
The most common ongoing symptoms were fatigue, muscle pain, physically slowing down, poor sleep and breathlessness. Participants felt their health-related quality of life remained substantially worse one year after hospital discharge, compared to pre-Covid. This suggests the physical and mental health impairments reported in the study are unlikely to be pre-existing conditions.
Professor Sarah Rowland-Jones, from the Department of Infection, Immunity and Cardiovascular Disease at the University of Sheffield said: "It is certainly sobering to see how many people in this report are left with long-standing health concerns up to a year after leaving hospital. The report highlights just how important and poorly understood Long-Covid is, so more research is clearly needed into how best to help those suffering with this condition recover to full health.
"The PHOSP team in Sheffield has worked incredibly hard to enrol and follow people who were admitted with Covid to Sheffield Teaching Hospitals, many of whom have developed serious and often disabling complications of "Long Covid". For most of this year, we have been one of the top three recruiting centres in the country."
The study conducted a cluster analysis, which is a mathematical method to group participants according to similar traits and characteristics, and identified four distinct groups based on the severity of physical, mental and cognitive impairments experienced at five months after hospital discharge. The number of persistent symptoms was much higher in the 'very severe' group compared to the 'mild' group. In all of these clusters, there was little improvement in physical and mental health from the five month to one year assessments. 
The researchers also compared the blood profiles across the four clusters. They identified higher levels of substances associated with whole-body inflammation and molecules associated with tissue damage and repair, in participants with very severe Long-Covid compared to mild. They also found a pattern of substances linked to poor cognition ('brain fog') in the cluster of patients reporting symptoms such as 'brain fog' or slowed thinking, suggesting possible neuro-inflammation. 
Professor Chris Brightling, NIHR Senior Investigator and Professor of Respiratory Medicine at the University of Leicester, and Chief Investigator for the PHOSP-COVID study, said: "The PHOSP-COVID study is further evidence of the UK's ability to combine expertise across both disease area and geography to rapidly gather data to help us understand the longer term implications of Long-Covid in hospitalised patients with persistent symptoms. Our findings show that people who were hospitalised and went on to develop Long-Covid are not getting substantially better a year after they were discharged from hospital. Many patients in our study had not fully recovered at five months and most of these reported little positive change in their health condition at one year. 
"When you consider that over half a million people in the UK have been admitted to hospital as a result of Covid-19, we are talking about a sizable population at risk of persistent ill-health and reduced quality of life."
Dr Rachael Evans, an Associate Professor at the University of Leicester, Respiratory Consultant at Leicester's Hospitals, and a lead author of the paper, said: "The findings that many patients had not fully recovered one year after leaving hospital indicate that healthcare professionals will need to proactively continue assessing their patients for some time to come in order to identify their ongoing healthcare needs and provide support. 
"However, we urgently need healthcare packages and medicines that target the potentially treatable traits of Long-Covid to help people feel better and get back to their normal lives. Without these, Long-Covid has the potential to become highly prevalent as a new long-term condition." 
Professor Nick Lemoine, Chair of NIHR's Long-COVID funding committee and Medical Director of the NIHR Clinical Research Network (CRN), said: "These results bring into sharp focus the extent to which Long-Covid affects people's long term health and quality of life. Only by funding and delivering this research, can we seek to improve health outcomes and configure healthcare services to provide the absolute best care.
"NIHR has awarded more than £50 million into research covering the full spectrum of causes, mechanisms, diagnosis, treatment and rehabilitation of Long-Covid; a demonstration of our commitment to tackle this long term condition."
The PHOSP-COVID study is available as a pre-print, which means it is yet to be checked by other scientists. 
---
Flagship institutes
The University's four flagship institutes bring together our key strengths to tackle global issues, turning interdisciplinary and translational research into real-world solutions.