UK's first national 6G research facility to be opened by University of Sheffield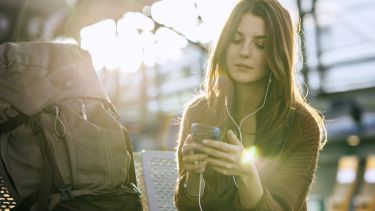 The first national 6G research facility - which will support the UK in becoming a world leader in 6G technology - is set to open at the University of Sheffield
The new centre will create a vibrant 6G research community in the UK, bringing together academics and industry, giving them the specialist equipment needed to innovate and support the delivery of future 6G services
6G is the next generation of telecommunications technology and has fast become a strategically important area for research and development.
The UKRI National 6G Radio Systems Facility will give the UK world class research and development (R&D) capabilities in 6G
A major new research facility that will help the UK be a world leader in 6G technology is set to be established at the University of Sheffield.
The new UKRI National 6G Radio Systems Facility is set to give the UK world class R&D capabilities in 6G technology.
Funded by the Engineering and Physical Sciences Research Council (EPSRC), the facility will play a key role in driving innovation in 6G by bringing together academics and industrial partners and giving them the specialist equipment needed to collaborate and develop globally leading 6G solutions. 
The new national centre, which will be based in the University's Department of Electronic and Electrical Engineering, will establish a vibrant 6G research community in the UK and support the delivery of future 6G services.
The bid received unprecedented support from more than 40 companies and academic institutions with strong interests in 6G.
Professor Timothy O'Farrell, Professor of Wireless Communication at the University of Sheffield, who will direct the new facility, said: "6G is the next generation of telecommunications technology and has fast become a strategically important area for research and development. If the UK is to maintain its place as a global leader in telecommunications then we need the specialist equipment that our academics and industrial partners can use to innovate and develop next generation 6G technologies.
"The national facility we are creating at the University of Sheffield will play a huge role in the UK's 6G capabilities."
Cutting edge research into many aspects of 6G radio systems, including candidate waveforms, transmitter and receiver circuits, digital acquisition and signal processing, antenna arrays and over-the-air (OTA) propagation measurements will be enabled by the new facility. It will be capable of supporting research into 6G radio systems spanning all of the operating frequency bands - from sub-6GHz to sub-THz - including the 6G pioneering band at 220GHz. 
Importantly, its key equipment will support multiple over-the-air transmissions at once, facilitating research into novel advanced radio systems. This cutting-edge set up will place the UK at the forefront of global research into 6G radio systems.
The facility will be straightforward to use, yet versatile, and will have the capability to enable a very broad range of novel research to support the delivery of future 6G services, taking society closer to realising immersive communications services delivered over energy efficient infrastructure.
6G and communications research at the University of Sheffield
Contact
For further information please contact:
Flagship institutes
The University's four flagship institutes bring together our key strengths to tackle global issues, turning interdisciplinary and translational research into real-world solutions.