University of Sheffield affirms commitment for research and scholarship access to be 'open for all'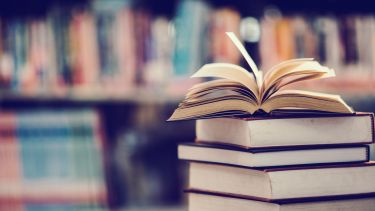 The University of Sheffield has affirmed its commitment to an open research and scholarship culture, by approving new policies that will ensure its research is accessible to as many people as possible, and encouraging the use and creation of open educational resources throughout its teaching programmes.
The University's aspiration is to embrace an open research culture, which is fundamental in order for its research to be of maximum benefit to society, and to enable students to engage effectively with educational resources.
This aspiration is a vital pillar of University's Vision and governs how the University's distinctive and innovative research will continue to drive intellectual advances and address global challenges.
The new policies for intellectual policy, research publications and copyright, and open educational resources (OER) have now been approved by the University of Sheffield's Senate and solidify those commitments, setting out plans for how the Vision will be implemented. They apply to results of research conducted on the University's campus.
Professor Sue Hartley, the University of Sheffield's Vice-President for Research, said: "This new policy is a real step change in ensuring that the excellent research we do here at the University of Sheffield can be accessed and used by anyone for the benefit of all.
"As well as supporting authors to retain their rights and comply with funder policies, immediate and inclusive access to research outputs is of critical importance to deriving societal benefits from the findings. Open access is significant in driving innovation across all disciplines, something that is of great importance to us here at Sheffield."
Professor Mary Vincent, the University of Sheffield's Vice-President for Education, added: "Open educational resources play an increasingly important role in the inclusive and engaging learning environment we provide at Sheffield, and I am delighted that our new OER policy has been approved, signalling our continued commitment to open education and scholarship."
The University of Sheffield was one of the many global institutions which prioritised the quick sharing of research data free of many of the restrictions that academic papers are usually subjected to, which can restrict who can access data, and where.
The University was one of the first UK research centres to publish fully sequenced genomes of the Covid-19 virus, by sharing its findings with the international data bank GISAID. This enabled researchers around the world to track the spread and evolution of the virus, without which scientists and health researchers globally  would not have been able to effectively, and rapidly develop much-needed life-saving treatments.
The new policies are based on principles set out in national, and international research funding frameworks, which support researchers to promote their findings to the biggest audience possible for the benefit of everyone immediately upon publication of their academic papers, providing opportunities for collaboration and innovation.
As well as fostering more equitable access to research, they also support the use and creation of openly accessible  educational resources, aligning Sheffield with the UN Agenda for Sustainable Development and Sustainable Development Goals, including SDG4 to ensure inclusive and equitable quality education and promote lifelong learning opportunities for all.
Anna Clements, Director of Library Services and University Librarian at the University of Sheffield, said: "I am delighted that the University has adopted these policies. The Library is committed to supporting the University's digital education goals and the aim of developing an equitable and open environment for research and education. These policies mean that our researchers can be confident that those wishing to access our research results can do so irrespective of their ability to pay, and that our students have access to high quality digital resources to support their learning."
---
Flagship institutes
The University's four flagship institutes bring together our key strengths to tackle global issues, turning interdisciplinary and translational research into real-world solutions.