University of Sheffield named within the top 50 most international universities in the world 2023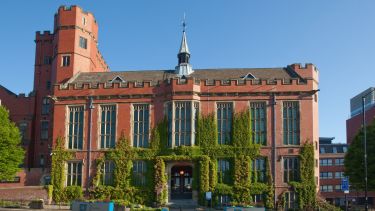 University of Sheffield ranked 46th most international university in the world and 15th in the UK, according to Times Higher Education
Ranked universities are recognised for their higher proportion of international students and staff, collaboration on research with scholars from across the world, and strong global reputation
The University of Sheffield has been named as one of the 'most international universities in the world,' according to Times Higher Education. 
Ranked 46th in the world - a rise of two places from last year - and 15th in the UK, this is the fourth year the University has been recognised in the listing, which celebrates universities with an outstanding international reputation.
Using data from the Times Higher Education World University Rankings 2023, the listing demonstrates Sheffield's high proportion of international students and staff, work to collaborate on research with scholars from across the world, and its strong global reputation.
The University of Sheffield has a longstanding reputation for being an international university, providing outstanding support for international students. In 2013 it founded the #WeAreInternational campaign, which highlighted the crucial value of international students to the UK. The campaign, which is now led by the UK Council for International Student Affairs (UKCISA), is supported by more than 160 UK universities and colleges, the British Council and the Home Office.
When it comes to research, the University is engaged in a wide range of projects with international impact. These involve successful research partnerships with leading universities around the world, to address pressing global issues and contribute towards a greener future. It has also forged strong overseas partnerships in industry, leading to opportunities for staff and student exchange, research links and inward investment into the local economy.
Professor Koen Lamberts, President and Vice-Chancellor of the University of Sheffield, said: "At Sheffield we are a truly global institution, where students and academics from across the world work together to tackle some of the most important challenges through their research. Our international partnerships are very important to us and help to create a global network of talent.
"Our diverse community also plays a vital role in enriching our teaching and learning experience and preparing our students to become better world citizens. Celebrating the positive impact of international students is the reason we founded the #WeAreInternational campaign ten years ago and a message we continue to highlight."
A world-class university – a unique student experience
Sheffield is a research university with a global reputation for excellence. We're a member of the Russell Group: one of the 24 leading UK universities for research and teaching.